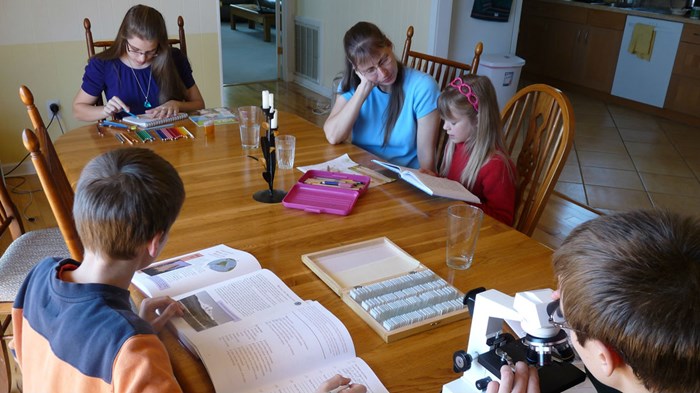 Image: Courtesy of HSLDA
In a dramatic 24-hour turnaround, the German family that could have faced deportation after the Supreme Court didn't take their case has been granted "indefinite deferred status" by the Department of Homeland Security.
"We're not entirely sure what it all means, but it's definitely good," Home School Legal Defense Association (HSLDA) attorney Jim Mason told CT. "It permits them to stay in the country and work here."
But it doesn't answer the fundamental question raised by the Romeike family's unusual asylum case that has pushed persecution boundaries: Is homeschooling a human right?
While the family's immigration judge said the German government was frustrating the family's faith by its refusal to let them home school, he was the only judge to rule that way. And the Supreme Court's refusal to take the case seems a clear enough answer.
But even though the Supreme Court thought that the family wasn't entitled to ...
1