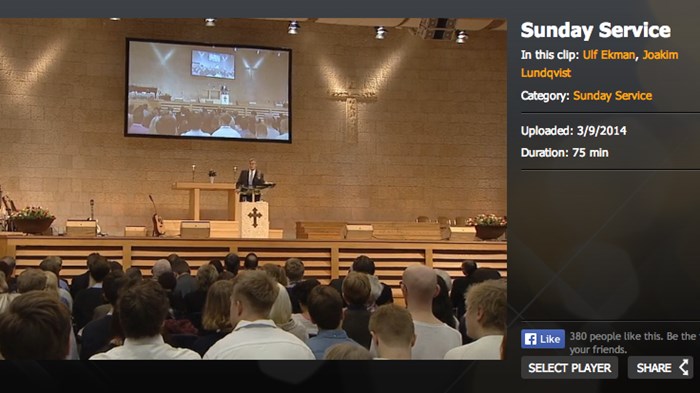 Image: Screenshot of Word of Life recorded sermon.
Update (Mar. 14): Ulf Ekman has also resigned from the board of Yoido Full Gospel Church, one of the world's largest congregations, where founding pastor David Yonggi Cho and his son were recently convicted of embezzling $12 million.
In his resignation letter, which Charisma has in full, Ekman explains more of the reasoning behind his conversion to Catholicism:
I discovered how little I really knew about [Catholics], their spirituality and their beliefs. Unconsciously I carried many prejudices and bad attitudes and have been quick to judge them without really knowing what they actually believed. It has been good to discover and to repent from nonchalant and shallow opinions, based not on their own sources but on their opponents, and to discover a very rich heritage, a strong theological foundation and a deep love for Jesus Christ among them.
Ekman concludes:
This is not a severing of ties. The Lord gave me a word a few months ago: 'The task is fulfilled but the friendship ...
1