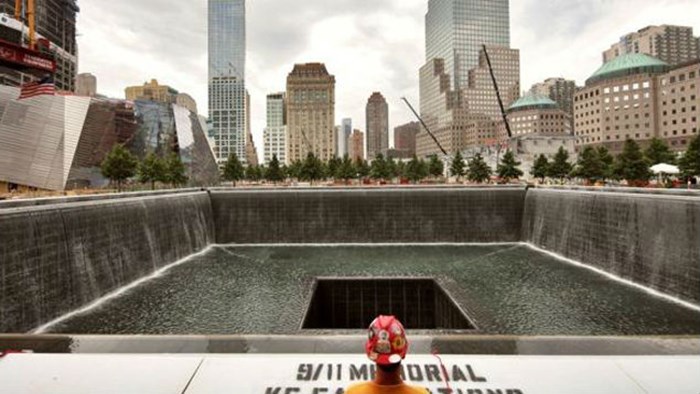 Image: Courtesy of the National September 11 Memorial Museum
[Update: A Journey Through NYC Religions offers more context on Keyes and his church, including its significance in the Pentecostal movement and its efforts at racial reconciliation.]
Pastors Carl and Donna Keyes have agreed to repay their New York City church $1.2 million after an ongoing Associated Press investigation found they had spent funds raised for 9/11 and Hurricane Katrina victims instead upon themselves.
The husband and wife settled an attorney general probe Wednesday, the Associated Press reported today.
CT previously explored how Glad Tidings Tabernacle, an Assemblies of God church that "started Pentecostalism in New York in 1907" (according to A Journey Through NYC Religions), became instrumental in relief work directly following 9/11 as thousands of dollars and hundreds of volunteers poured into the church located just 2.5 miles from Ground Zero.
Now, on the same day that President Obama dedicated the 9/11 Memorial Museum, news broke that Keyes and ...
1