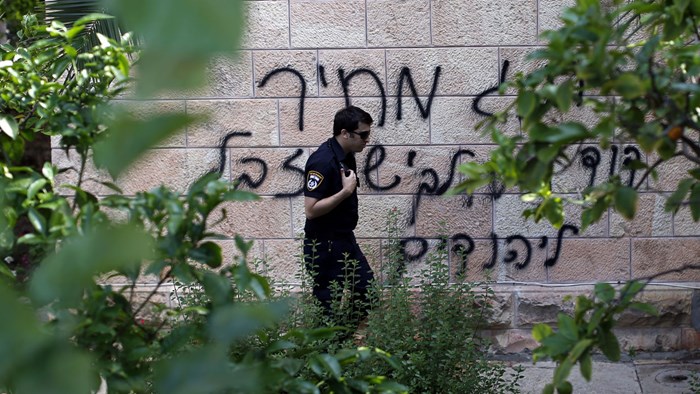 Image: Tomas Coex / Getty Images
Just weeks before Pope Francis makes his first pilgrimage to the Holy Land in late May, Christians in Israel are grappling with an upsurge in threats and attacks on churches by Jewish extremists.
Last week, an assailant defaced the Notre Dame of Jerusalem Center, the local headquarters of the Roman Catholic Church, scribbling graffiti in Hebrew reading, "Death to Arabs and Christians and to everyone who hates Israel." This followed a letter received by a top Catholic official that threatened to kill him and other Catholic clergy in Israel.
Vandals also damaged a Romanian Orthodox Church in Jerusalem, spray-painting it with the words: "price tag," "Jesus is garbage," and "King David for the Jews." It was another of a wave of both anti-Christian and anti-Arab graffiti and vandalism that has swept through Israel in recent weeks.
The attacks are largely believed to be carried by Jewish extremists who are now almost daily defacing Christian and ...
1