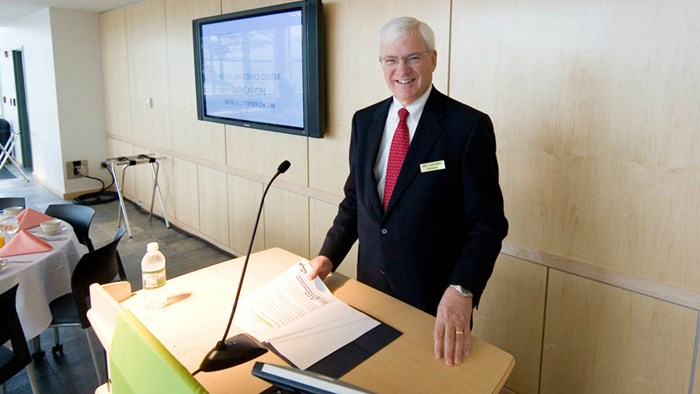 Image: Courtesy: Gordon College
R. Judson Carlberg, one of Christian higher education's most influential leaders until his retirement from Gordon College in 2011, has died. He was 74.
Carlberg served Gordon College for 35 years, including nearly 20 years as its president. He passed away early Thursday morning, November 20, at the Kaplan Family Hospice House in Danvers, Massachusetts, after a battle with cancer.
"Jud Carlberg was a giant in the field of Christian higher education," said Gordon President Michael Lindsay, who succeeded Carlberg in 2011. "He also had a formidable influence within the wider academy, earning the respect of scholars and administrators around the world. He was not only a great leader for Gordon College, but also a wonderful mentor and friend. He will be deeply missed but never forgotten."
Following retirement, Carlberg served as chairman of BioLogos Foundation, a non-profit organization that Francis Collins, the Christian physician-geneticist and current ...
1