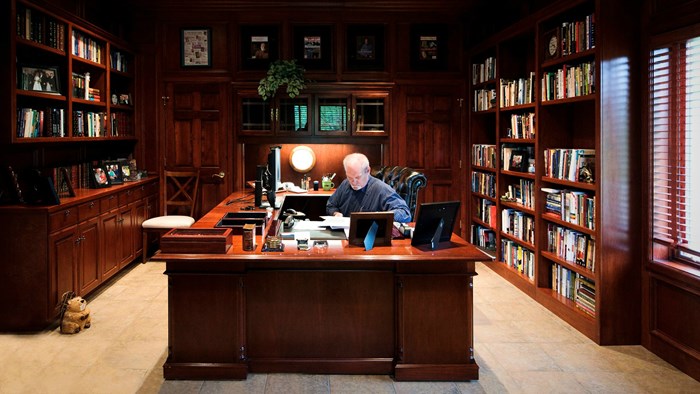 Image: Jerry B. Jenkins
[Updated with comments from Taylor University's Dennis Hensley]
Bestselling novelist Jerry B. Jenkins has ended his formal effort to train the next generation of Christian writers.
"Unfortunately, I'm not as happy as I look here, despite that my seven-year-old Thai grandson Max shot this picture of me," wrote Jenkins on his Christian Writers Guild (CWG) homepage, "because you've found my [website] just as I'm shutting down the Guild after 14 years of ministry."
Publishers Weekly broke the story and offers more details. The guild, launched in the 1960s and purchased by Jenkins in 2001, "aims to train tomorrow's professional Christian writers."
Taylor University's director of professional writing, Dennis E. Hensley, told CT that CWG has offered "great service to developing writers."
"[Jenkins] has invested millions of dollars into a venture that has been of marvelous benefit to thousands of Christian writers ...
1