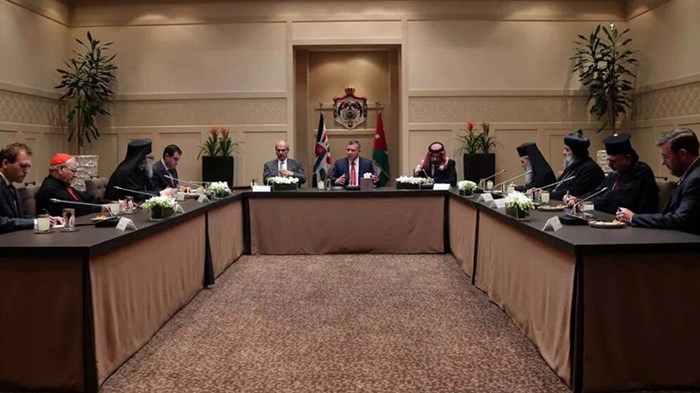 Image: Courtesy of IGE
Walking the streets of Irbil, Johnnie Moore was struck by what he saw.
"Christians were everywhere: on the streets, in abandoned buildings, in canvas tents that are not water-proof or winterized," the former Liberty University chaplain and spokesman wrote of his visit last week to Iraqi Kurdistan. "Having survived eradication by terror groups, they now might die naturally from the coming harsh winter."
Moore, who now serves as chief of staff for Mark Burnett and Roma Downey, announced yesterday that the powerhouse TV Christian couple are raising $25 million to partner with a Muslim king and help Iraqi and Syrian Christians (as well as other minorities) displaced by ISIS survive the coming winter.
They've already donated the first $1 million toward a refugee crisis compared to the Rwanda genocide. The United Nations reports 800,000 people urgently need shelter and 2.8 million urgently need food.
"Having fled their home with nothing but the clothes on their backs, ...
1