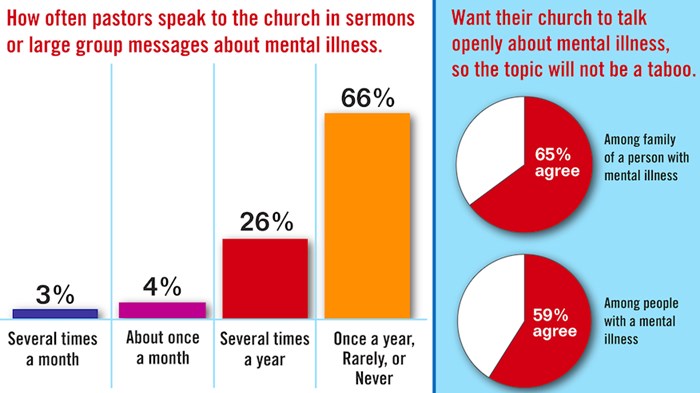 Image: LifeWay Research
[Updated with Ed Stetzer quotes]
Your pastor is just as likely to experience mental illness as any other American, according to a LifeWay Research survey commissioned by Focus on the Family.
Nearly 1 in 4 pastors (23 percent) acknowledge they have "personally struggled with mental illness," and half of those pastors said the illness had been diagnosed, according to the poll (infographics below). One in four U.S. adults experience mental illness in a given year, according to the National Alliance on Mental Illness.
Recent deaths by suicide of high-profile pastors' children, including Rick Warren's son Matthew and Joel Hunter's son Isaac, have prompted increased attention to mental illness from pastors' pulpits and pens. Warren launched "The Gathering on Mental Health and the Church" this past spring. High-profile pastors, including NewSpring Church pastor Perry Noble, have publicly documented their struggles with mental illness.
"Here's ...
1