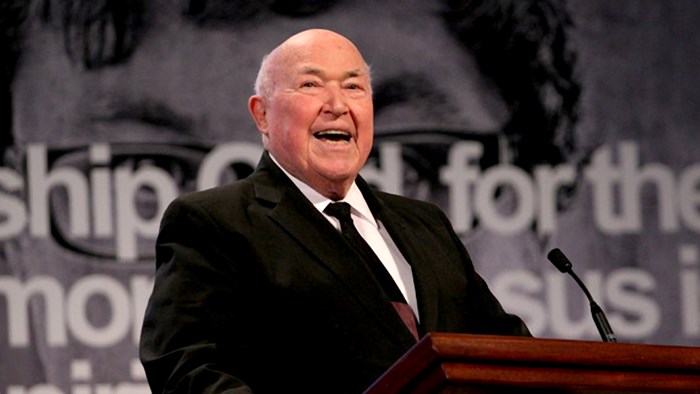 Image: Courtesy of Calvary Chapel
[Updated re: intellectual property dispute and CCCM statement]
The daughter of Chuck Smith, the late Calvary Chapel movement founder, has filed a lawsuit against her father's California church and his successor, Brian Brodersen, claiming that Brodersen's actions helped prematurely remove Smith from leadership and betray Smith's desires for his ministry's legacy.
Janette Manderson filed the lawsuit against Brodersen—her brother-in-law and senior pastor of Calvary Chapel Costa Mesa (CCCM)—and the church's board on behalf of Kay Smith, her 87-year-old mother, who suffers from dementia.
Lawsuits only tell one side of a story. Brodersen has not responded publicly. CCCM told KABC-TV: "Everything we did, we did according to the law and according to stipulations given ... what Pastor Chuck and the board had worked out."
Smith and his wife desired that his ministry, The Word For Today (TWFT), continue "under independent leadership so that ...
1