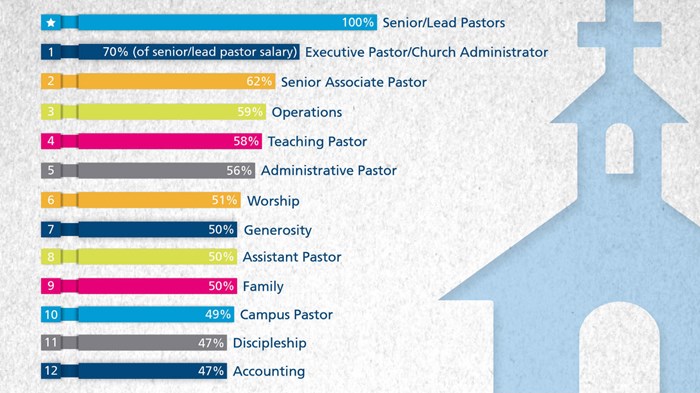 Image: Courtesy of Leadership Network
Two organizations that know megachurches well have released a new study they describe as "by far the biggest-scale, cross-denominational response anyone has ever collected about church finances."
Leadership Network and Vanderbloemen Search Group surveyed 727 of America's largest churches regarding their finances earlier this year. Though the researchers acknowledge their examination of church financial trends is not "randomly based nor is it statistically accurate for all larger churches," they explain the findings "do indicate many general trends, and is likely the most comprehensive financial perspective available on large churches."
Of the 56 million Protestants who worship weekly in the United States, 13 million attend a church of 1,000 or more participants. In North America, 1,650 churches have 2,000 or more participants.
According to the 2014 edition of the Large Church Salary Report, the typical large American church (1,000 to 7,000 members) ...
1