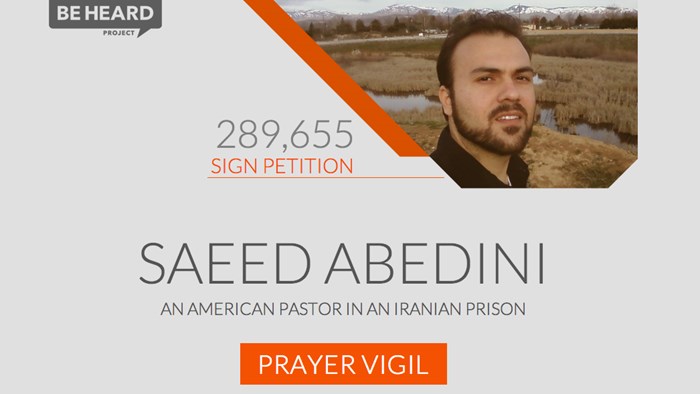 Image: Screenshot of Save Saeed campaign
Update (Sept. 29): World Watch Monitor reports on the new translation of the Bible into modern Persian and how some of its contributors were martyred.
-----
Supporters of Christians in Iran observed two significant milestones this week—one discouraging and one encouraging.
Two years ago, Idaho pastor Saeed Abedini made one of his frequent trips to Iran. A convert from Islam to Christianity, the Iranian-American citizen had been warned by the Muslim nation against his involvement with house churches, so he had returned instead to continue building a government-approved orphanage. While there, Abedini was pulled off a bus, charged with undermining national security, and sentenced to eight years in prison.
The sentence has resulted in torture and beatings and pressure to recant for Abedini, whose American wife and two children live in Boise, Idaho. His release has been requested by Billy Graham, President Obama, Secretary of State John Kerry, and the United Nations.
Today ...
1