The Christian Case for Nigeria's New Muslim President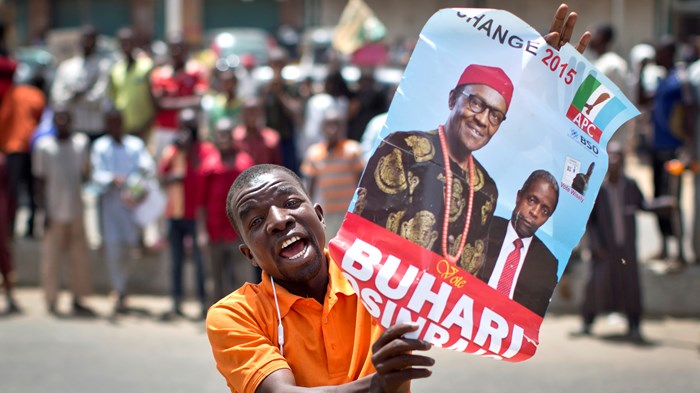 Image: Ben Curtis / AP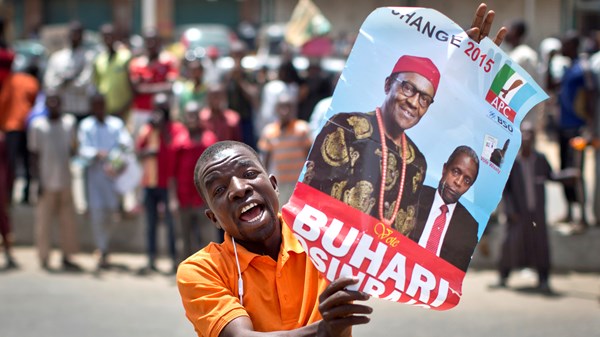 The Christian Case for Nigeria's New Muslim President
Nigeria's newest president is Muhammadu Buhari, a Muslim endorsed by Christian leaders who hope he can combat corruption and sectarian terrorism.
A former general who ruled Nigeria for a short time after a military coup in the 1980s, Buhari beat out incumbent Goodluck Jonathan by nearly 2 million votes. It is the first time in Nigerian history that an opposition candidate won the presidential election, according to The Economist. Buhari had finished as a runner-up in three previous elections.
"Despite the enormous tension and apprehension that preceded the election, Nigerians have demonstrated political maturity that elections can be won and lost without recourse to violence or acrimony," said the president of the Christian Association of Nigeria (CAN), Ayo Oritsejafor, in a statement.
His colleague, Shuaibu Byel, who leads CAN's northeast branch, praised Jonathan for accepting defeat and congratulating Buhari, calling him "a man of peace."
Catholic bishops, among other religious leaders, see Buhari as "a man of integrity and decency who can fight corruption and Boko Haram," John Bakeni, secretary of the Catholic diocese in Maiduguri, told RNS.
Buhari, whose vice president is a former attorney general turned church pastor from southern Nigeria, could help end religious violence in Nigeria, said David Curry, president and CEO of Open Doors USA, which works with a large network of Christians in the country.
"During the campaign, he stated he would end the insurgency within months, if elected. We are praying he will follow through with this promise and commit to protecting freedom of religious expression," he said in a press release. "We continue to be concerned for ...
04/01/2015