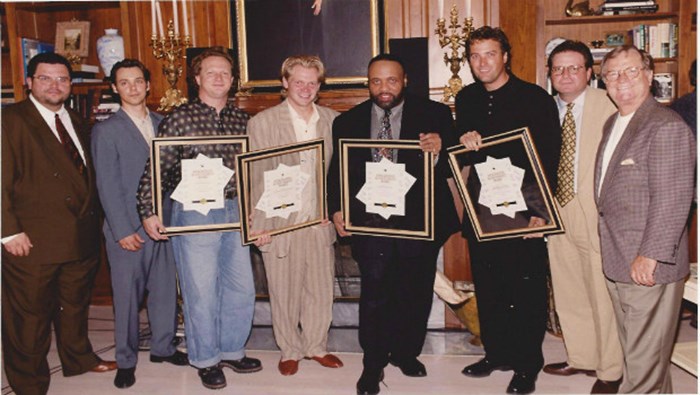 Image: Gospel Music Association
Billy Ray Hearn, a pioneer of contemporary Christian music (CCM), died Wednesday.
Hearn, 85, launched the careers of Amy Grant, Keith Green, Steven Curtis Chapman, and BeBe and CeCe Winans.
"He was the first true label A&R (artist and repertoire) guy who started the very first professional Christian record company," his son, Bill Hearn, toldTheTennessean. "He was a giant of a person; he had so much impact and influence on people in his life and his work. His legacy is going to continue to inspire people for years and years to come."
Hearn, a Baylor University alumnus and a Korean War veteran, was a Baptist music minister before getting into the music business in the mid-1960s, according to the Tennessean. He signed Grant to Myrrh Records, a label he started, in 1977.
He later started Sparrow Records in the mid-1980s, which became one of the most successful Christian music labels. By 1989, Sparrow had $20 million in annual sales, reported the Los Angeles ...
1