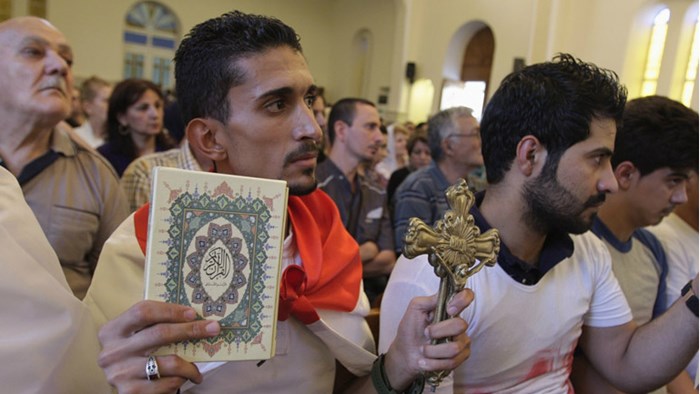 Image: AsiaNews
The US State Department relented and Sister Diana Momeka received a vistor's visa to speak out about religious persecution in the Middle East at a congressional hearing earlier this week.
"Uprooted and forcefully displaced, we have realized that ISIS's plan is to evacuate the land of Christians and wipe the earth clean of any evidence that we ever existed," she said on Wednesday at a hearing of the House Foreign Affairs Committee. "This is cultural and human genocide. The only Christians that remain in the Plains of Nineveh are those who are held as hostages."
Momeka said the first attack on her convent in Mosul occurred in 2009 when a bomb exploded there. Then, in the summer of 2014, ISIS invaded the entire Nineveh Plains, a strongly Christian enclave, where the nuns had relocated to Qaraqosh. She said 120,000 people fled the region into Kurdistan and one year later, many refugees still do not have adequate shelter.
But she said Iraqi Christians will not leave ...
1