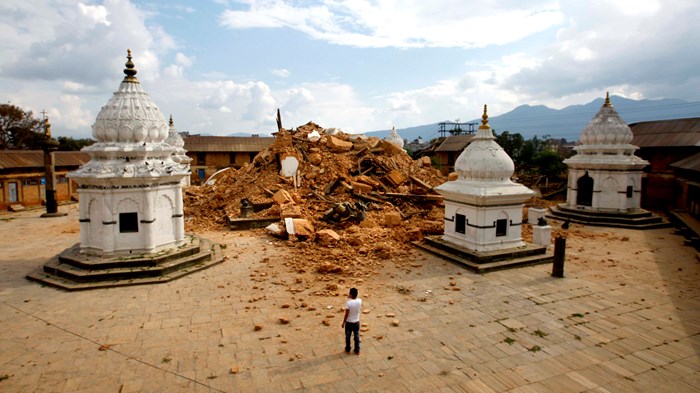 Image: Niranjan Shrestha / AP
Editor's note: As aid organizations struggle to reach Nepal residents reeling from an earthquake 16 times more powerful than Haiti's 2010 disaster, evangelical groups including World Vision, Convoy of Hope, and Samaritan's Purse are racing to help survivors as aftershocks continue.
The 7.8-magnitude earthquake struck at 11:56 a.m. Saturday, when many Nepalese churches were still conducting their weekly worship services.
"Many Christians were buried while they were worshiping on Sabbath and died," the president of the Seventh-day Adventist Church in Nepal, Umesh Pokharel, toldAdventist Review.
AsiaNews reports that a Protestant church in the outskirts of the capital city, Kathmandu, collapsed and killed 70 worshipers. Global Mission Nepal identifies the church as Nepali Evangelical Church in Kapan, and put the death toll at 80.
A Brethren in Christ Church worker in Nepal reports:
Saturday is the worship day in Nepal and most churches have worship ...
1