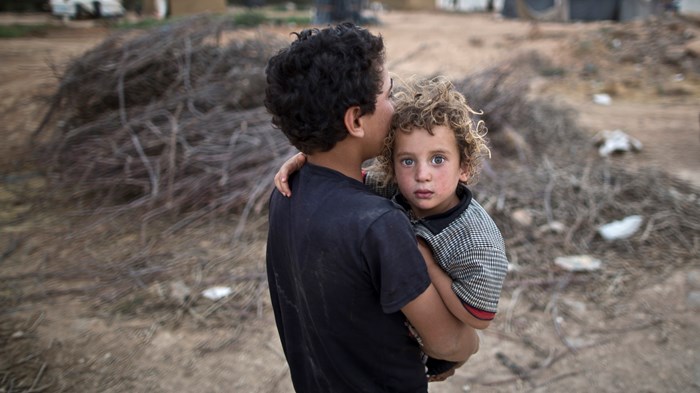 Image: AP
Dozens of Syrian Christian families have been abducted by fighters from ISIS, according to a new report from Reuters.
About 230 people, "some of who were taken from a church," were kidnapped or detained by ISIS when the terrorist group captured the Syrian town of Qaryatain on Friday. Prior to the start of the civil war, about 18,000 people lived in Qaryatain, about 2,000 of them Syriac Catholics and Orthodox Christians, reportsThe Telegraph.
Following the fighting between ISIS and the Syrian army, at least 1,400 families fled the town to safer areas or took shelter in the government-controlled city of Homs, reports the Assyrian Monitor for Human Rights.
In May, two priests who ran monasteries in the area, went missing from the town.
Earlier this year, ISIS launched surprise attacks on 35 villages in northeast Syria and took more than 200 Christians captive. Some captives were released in March. ISIS reportedly demanded a $23 million ransom for the release of 240 Christians, according ...
1