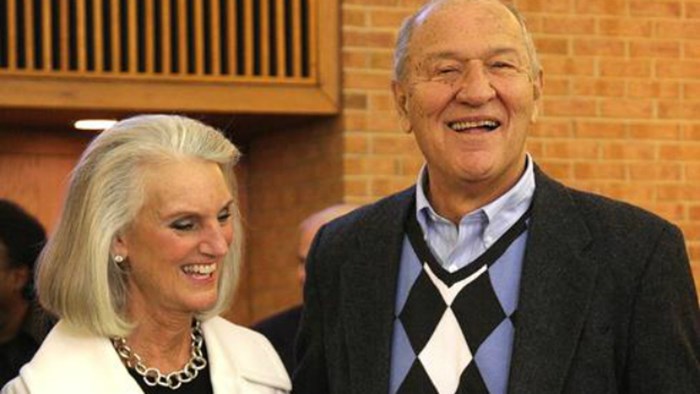 Image: Courtesy, Durham Sun Herald
Update (Aug. 28): The funeral service for Danny Lotz will take place on Sunday, August 30, 3 PM EDT at Providence Baptist Church in Raleigh, North Carolina. It will be live streamed via www.annegrahamlotz.org/live-stream-danny-lotz/, according to a press statement.
A full obituary is available here.
.....
[Update, Aug. 19]: Anne Graham Lotz announced this afternoon that her husband, Danny, whom she found unresponsive in the family's swimming pool on Monday, has died. He was 78.
A tribute to Lotz was posted on www.annegrahamlotz.org this afternoon:
Danny and Anne were married for forty-nine years. At the age of fifty Danny developed a severe case of Adult 1 diabetes. For over ten years following his retirement from dentistry he fought the ravages of the disease, earning him the beloved nickname, God's Gladiator. He lost the sight in one eye and the hearing in one ear. His heart disease required five stents in his arteries. His renal failure dictated three days of ...
1