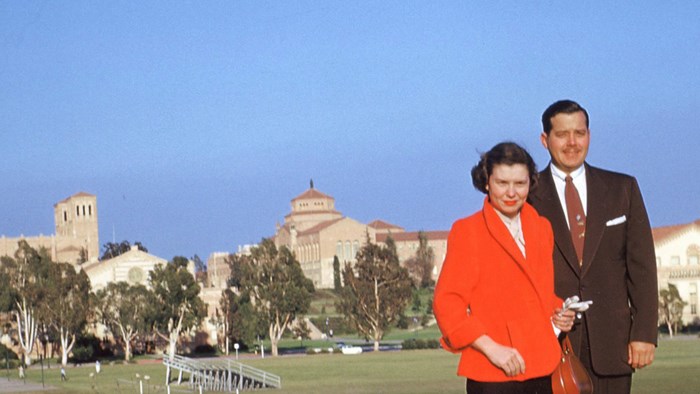 Image: Cru
Vonette Bright, who co-founded Campus Crusade for Christ with her husband, Bill, in 1951, has died from complications of acute leukemia.
She was 89.
She was born Vonette Zachary on July 2, 1926, in Coweta, Oklahoma, the hometown she shared with her future husband. She first recalled meeting Bill at an ice-cream social when he was 11 and she was about 6.
"You could pick him out of the crowd, standing with one hand in his pocket, just very confident," she told CT in 1997. "There was no heart throb but I can tell you where he stood waiting for the school bus."
The two lost touch after Bill went off to California to seek his fortune. They reconnected in 1945, when he wrote to Vonette while he was a student at Fuller Seminary.
After a year of writing letters, they had their first date in 1946. After some stops and starts while she was a home economics student at Texas Women's University, the two eventually became engaged.
One sticking point in their ...
1