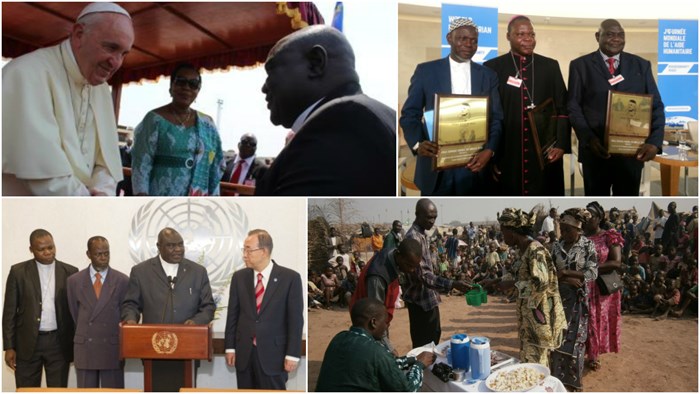 Image: World Watch Monitor
During his first trip to Africa, Pope Francis preached the "ecumenism of blood" at an evangelical seminary in the Central African Republic (CAR).
The landlocked sub-Saharan nation, ravaged by a three-year crisis, is struggling to overcome divisions between Christians and Muslims. The CAR is ranked No. 17 on Open Doors's list of places where it's hardest to be a Christian, and the US Commission on International Religious Freedom added the CAR to its recommended list of countries of particular concern this year.
"For all too long, your people have experienced troubles and violence, resulting in great suffering. This makes the proclamation of the gospel all the more necessary and urgent," Francis said to evangelical leaders gathered at the Bangui Evangelical School of Theology (known as FATEB in French). "God makes no distinctions between those who suffer. I have often called this the ecumenism of blood. All our communities suffer indiscriminately ...
1