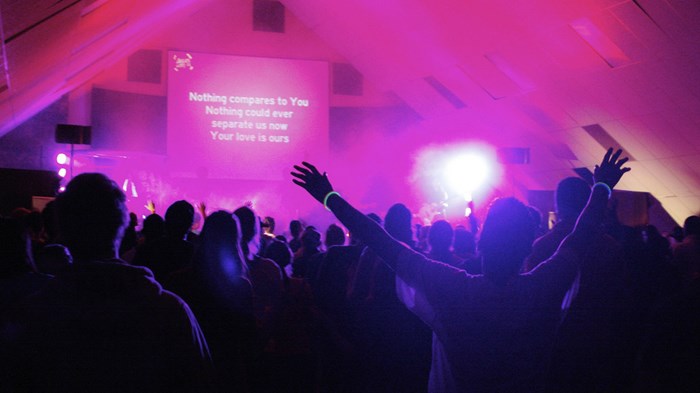 Image: AllStars Youth / Flickr
Out: Organs, bulletins, and choirs.
In: Spoken amens, raising hands during worship, and using projection equipment for song lyrics and sermon notes.
This change to the American church is deeper than just a formality swap, said the authors of the latest National Congregations Study (NCS).
Instead, it's part of a "decades-long trend in American religion away from an emphasis on belief and doctrine and toward an emphasis on experience, emotion, and the search for a least-common-denominator kind of worship in a time of ever less salient denominationally specific liturgical and theological content," wrote the authors of the latest wave of the three-part NCS, one of the most rigorous surveys of local religious congregations in the US.
In the last 17 years, traditional service elements like using organs, bulletins, and choirs have dropped by about 10 percent.
At the same time, more informal elements are on the rise. Saying "amen" spontaneously in the ...
1