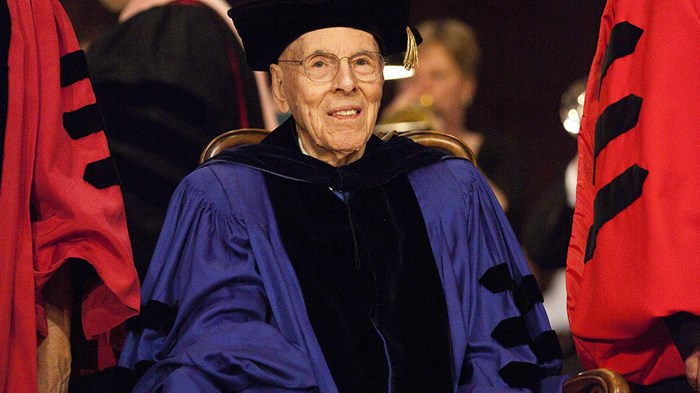 Image: Courtesy of Princeton Theological Seminary.
The renowned Princeton Seminary historian, Samuel Hugh Moffett, whose two-volume History of Christianity in Asia was completed when he was 89 years old, has died. He was 98.
"Sam Moffett had a distinguished career of teaching and scholarship in the service of the church on two continents," Craig Barnes, president of Princeton Seminary, said. "He was a great encourager who touched the lives of thousands of students and was truly a global ambassador for the gospel.
"We lift up prayers of thanksgiving to God for his life and witness and prayers of condolence for his wife Eileen, their family, and their many friends and loved ones who are grieving his loss." Moffett, who is survived by his wife Eileen, died Monday, Feb. 9, at the Windrows retirement community in New Jersey. A memorial service has not yet been scheduled.
Moffett published his first volume of his acclaimed History of Christianity in Asia in 1996, about 10 years after he retired. He published ...
1