What To Give Up for Lent? Twitter Reveals Top 100 Ideas of 2015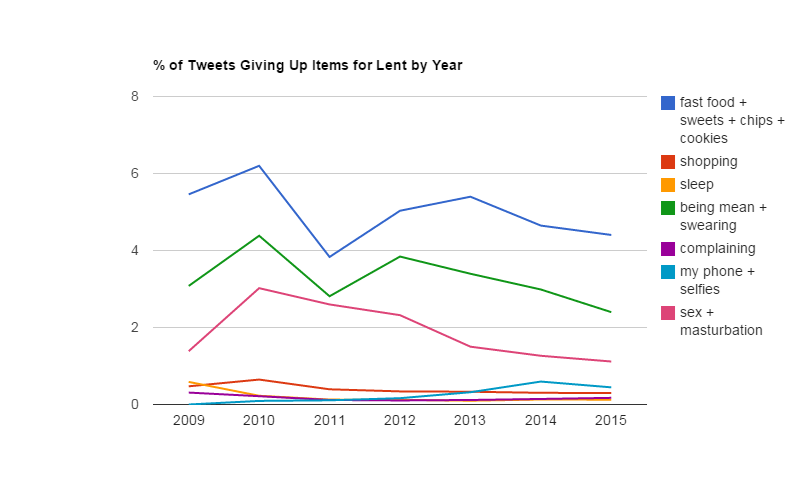 This slideshow is only available for subscribers.
Please log in or subscribe to view the slideshow.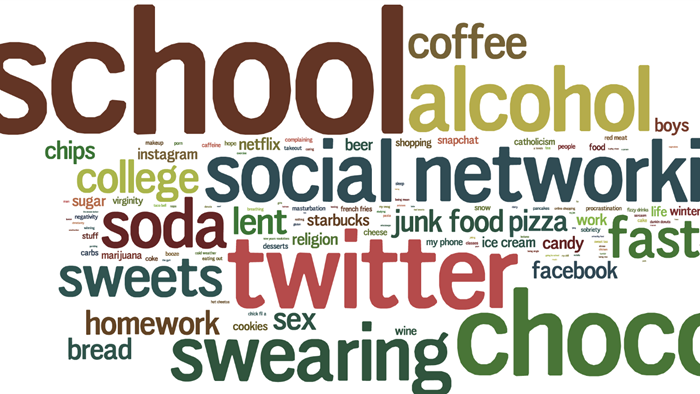 Image: OpenBible.info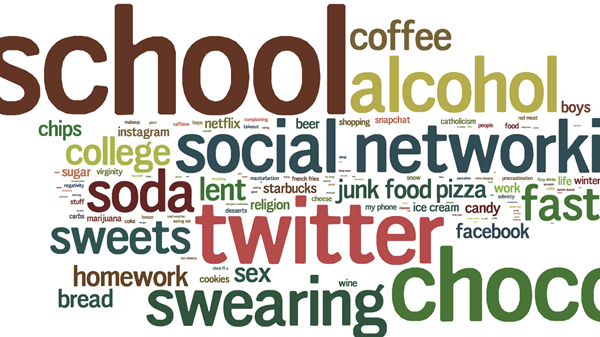 What To Give Up for Lent? Twitter Reveals Top 100 Ideas of 2015
[Updated Feb. 23 with final total from Ash Wednesday week.]
Nearly one in five Americans observed Lent last year. This year, more than 400,000 tweeted about their fast.
Food and technology remained the most popular categories that tweeting Americans reported giving up in 2015. The top five choices: School, chocolate, Twitter, alcohol, and social networking—ideas consistently popular for Christians since Smith began using Twitter's API to track Lent in 2009. [The final 2015 tally is below.]
"My hypothesis last year was that 'school' was so high because Ash Wednesday coincided with spring break at many schools, but that isn't the case this year. In the UK, A-Level exams are coming up at the beginning of March, so that may be part of it," wrote Stephen Smith of OpenBible.info who tracks hundreds of thousands of Lenten tweets during the week of Ash Wednesday.
Smith also reported on how retweets affected his Lent tracker. While the top 15 terms are largely similar to the original list, college jumps nine spots to No. 2, and Obama jumps 61 spots to No. 9. [The full list is below.]
Overall, the number of tweets fell sharply from last year. In 2014, roughly 646,000 tweets were published during the week of Ash Wednesday compared to the 409,000 in 2015.
Current events and pop culture are sometimes reflected in Lenten tweets, though Smith noted his surprise that given last week's harsh winter weather, "weather-related tweets aren't more popular."
"As a category, they move up one place from last year (to #12 from #13), though individually 'snow' moves up eight places and 'cold weather' moves up 79 places," he wrote.
In 2014, rapper Lil Boosie was released from prison ...
02/17/2015