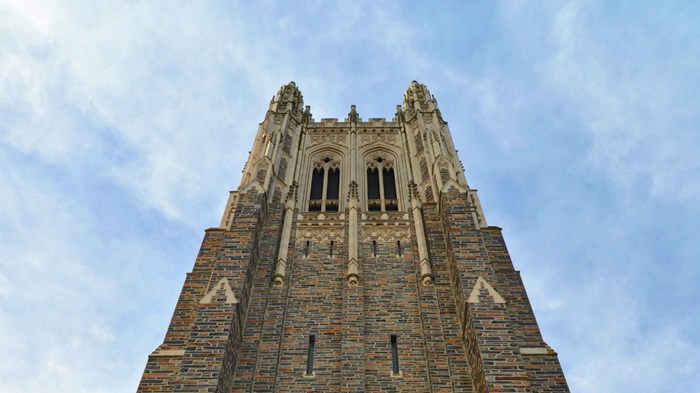 Image: erinibarker/Flickr
Duke University's reversal of today's plan to broadcast the Muslim call to prayer from its historic chapel tower has reinvigorated a debate over shared worship space.
The Durham, North Carolina-based school had authorized Muslim students to recite the three-minute chant from Duke Chapel on Friday, the weekly day of assembly in Islam, but rescinded the decision this week, following criticism and citing a "serious and credible security threat."
Franklin Graham, whose ministries (Samaritan's Purse and the Billy Graham Evangelistic Association) are headquartered in North Carolina, attacked the university's decision and condemned the use of a Christian space by members of another faith.
"It's wrong because it's a different god," Graham said. "Using the bell tower, that signifies worship of Jesus Christ. Using (it) as a minaret is wrong."
Muslim students had gathered for jummah prayers in the chapel's basement ...
1