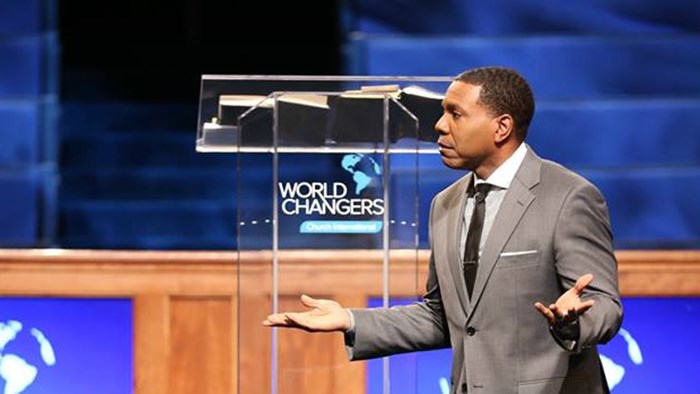 The board of Creflo Dollar Ministries has apologized for an online fundraising video seeking $60 million in donations for a new private plane, saying the request caused "confusion."
The video claimed that Dollar's family had been endangered by mechanical problems with the ministry's former plane, and asked 200,000 supporters of World Changer's Church International to give $300 each for a replacement.
Church officials removed the video earlier this year. But controversy over the campaign continued.
A new video is in the works and a donation request remains live on Dollar's website, along with the apology.
"We fully acknowledge that the campaign video did not do a good job of communicating the request, and we apologize for any confusion it may have caused—it is in the process of being revamped and will be re-released when complete," the board said in a statement. "We plan to acquire a Gulfstream G650 because it is the best, ...
1