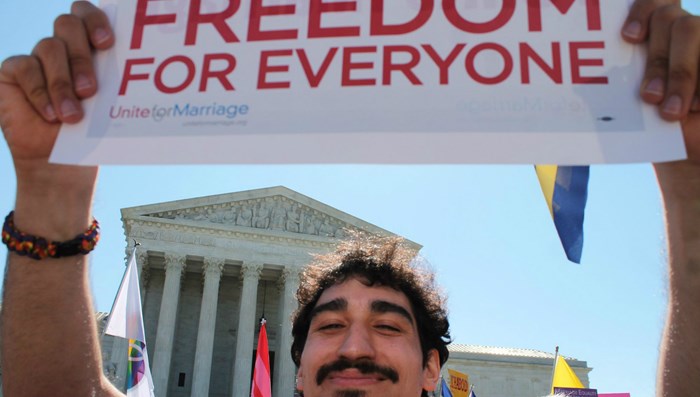 Image: Elvert Barnes / FLICKR
The second act of the national debate over same-sex marriage began this week with a focus on religious liberty.
The Liberty Institute framed Friday's Supreme Court ruling in favor of same-sex marriage as actually a victory for religious liberty. The assessment was somewhat surprising, given that the group had gathered the Billy Graham Evangelistic Association, the National Religious Broadcasters, Dallas Theological Seminary, Southern Baptist Theology Seminary, Eric Metaxas, Charles Stanley, and other prominent conservative Christians to file an amici brief opposing the court's approval of same-sex marriage.
But Kelly Shackelford, president of the Plano, Texas-based group, referred to the decision as a 9-0 statement of support for the rights of religious believers.
He pledged to use laws such as the Religious Freedom Restoration Act to make sure the Supreme Court's promises are heeded.
"We will not allow people of faith to be silenced or censured because ...
1