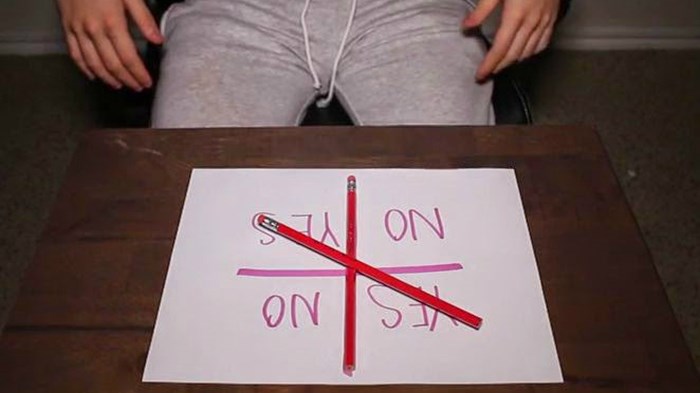 Image: charliecharliechallenge.net
The game starts with: "Charlie, Charlie, are you here? Charlie, Charlie, can you play?"
Players recite these words sitting around table with two pencils, one carefully balanced on top of the other. Underneath the pencils is a sheet of white paper marked with "yes" and "no" in cross-shaped grid. After the invocation, if the top pencil mysteriously swings to 'yes,' the players start asking Charlie questions just as is done with the Ouija board.
In April and May, American teens embraced the game and spread it quickly through social media and online video, receiving millions of views on YouTube. It has also gone viral through the hashtag #CharlieCharlieChallenge, receiving more than 1.6 million tweets in recent weeks. This prompted religious leaders from the Vatican, the Bahamas to the Virginia Beach studios of 700 Club televangelist Pat Robertson to condemn the game as a "demonic" summoning of spirits.
"Demons are real. ...
1