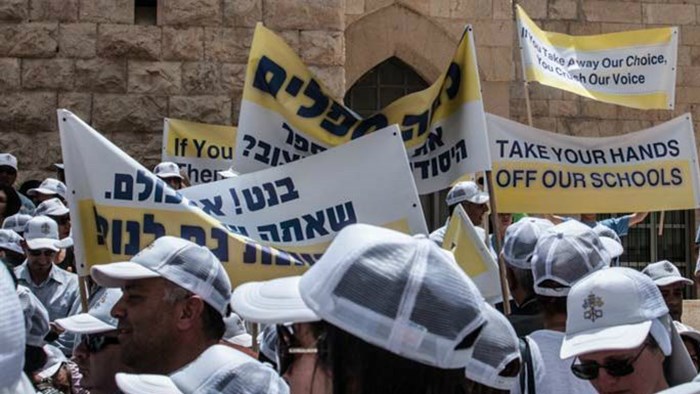 Image: Catholic News Service
Christian educators in Israel say their 48 high-achieving primary and secondary schools may be forced to close due to funding discrimination by the state's Ministry of Education.
"For years, the ministry has been consistently cutting the budget of Christian schools—45 percent in the last 10 years," Christian school administrators said in a joint statement. Those cuts caused Christian schools to raise the fees that parents pay. Previously, the ministry subsidized about two-thirds of the total budget for Christian schools.
"[But] last year, the ministry issued new regulations that even limited the ability of Christian schools to collect fees from the parents. The combination of these two things, substantial budget cuts and limiting allowable fees, is actually viewed as a death penalty for these schools," the statement said.
Many of these Christian schools existed before the state of Israel was founded in 1948 and they have a superior academic ...
1