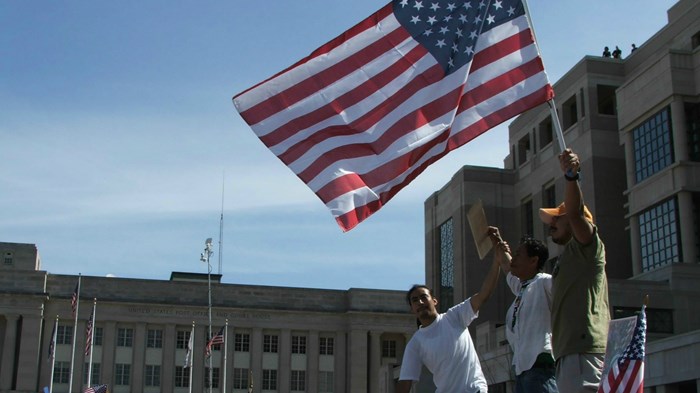 Image: Flickr / Britt Selvitelle
When it comes to immigration reform, American evangelicals want it all.
Nine out of 10 want more border security. Six in 10 support a path to citizenship for undocumented immigrants. More than two-thirds favor both. And they want Congress to take action soon.
Those are among the results of a new survey of evangelicals from Nashville-based LifeWay Research. The study, sponsored by the Evangelical Immigration Table and World Relief, found widespread support for immigration reform.
"Evangelicals are united in their desire for significant immigration reform," says Scott McConnell, vice president of LifeWay Research.
A number of high profile evangelical groups have promoted immigration reform in recent years, including the National Association of Evangelicals and the National Latino Evangelical Coalition. Many evangelical pastors also support reform.
A November 2014 LifeWay Research study found many pastors want a mix of justice and mercy when it comes to immigration. ...
1