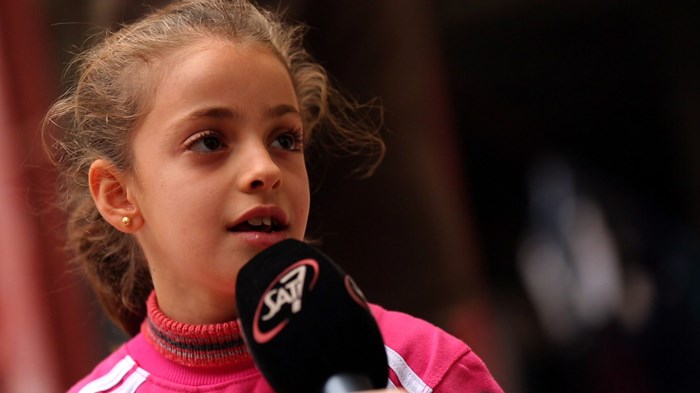 Image: SAT-7
Muhga Ghalab paused carefully as she spoke on the role of mothers in maintaining social cohesion.
"We must teach our children to love, but we are not doing so," said the dean of Islamic Studies at al-Azhar University, one of the Muslim world's most respected schools. The Muslim version of the Golden Rule rolled eloquently off her tongue in perfect Arabic diction. But then she fiddled with her notes. She was keen to convey a less familiar passage correctly.
"You have heard that it was said, 'Love your neighbor and hate your enemy,'" she read from Matthew 5. "But I tell you, love your enemies and pray for those who persecute you."
Ghalab spoke at a seminar last week sponsored by the Egyptian Family House, an official initiative promoting national unity between Muslims and Christians.
But if two recent viral videos from Christian broadcaster SAT-7 are any indication, there is a growing familiarity with Christian forgiveness in the Arab world in the wake of ISIS-sponsored atrocities.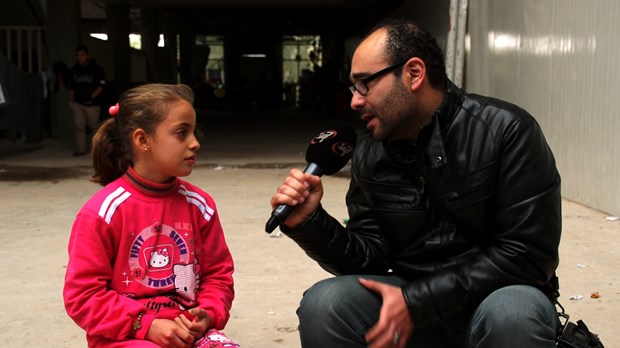 Image: SAT-7
A prime example of Ghalab's wish for loving children: 10-year-old Myriam from Mosul, Iraq.
Her family fled their home last July with hundreds of thousands of other Christians, finding safety in Kurdistan's Irbil. Essam Nagy of SAT-7 Kids visited the refugee camps and connected with Myriam, a faithful viewer who praised God for not allowing ISIS to kill them.
Asked about her feelings toward those who drove her from her home, Myriam wondered why they did this. Then she said: "I will only ask God to forgive them. Why should they be killed?"
To date, more than 1 million people have seen her witness online. [Full video at the bottom]
SAT-7's 5 channels reach an audience of 15 million in North Africa and the Middle East, though it's impossible to measure how many people watched Myriam. However, numbers can be tracked through the social media campaign, which has reached 25 times its normal audience, with subtitles of the video provided in English, Spanish, Turkish, and Chinese. Word spread not only through SAT-7 affiliates, but also in the local secular press.
Pan-Arabic al-Arabia praised Myriam for confronting ISIS with love. "Everyone who listens to her is astounded," echoed the Egyptian Youm 7. Leading Lebanese daily al-Nahar called for the clip to be shown in the nation's schools as a lesson in humanity.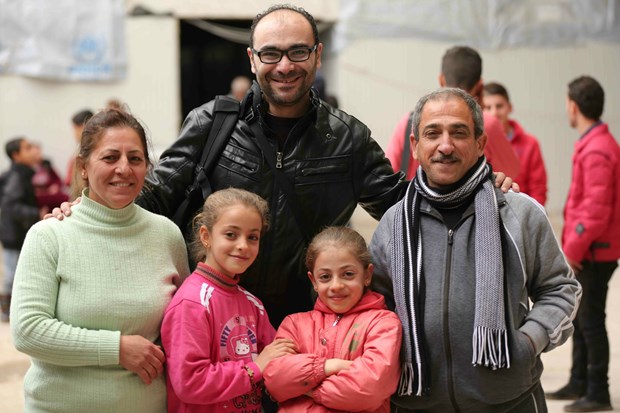 Image: SAT-7
Another forgiveness message was broadcast from al-Our village, 150 miles south of Cairo and home to 13 of the 21 Christian martyrs in Libya. Bashir Estephanos, who lost two brothers in the killings, phoned in to SAT-7 and surprised all by thanking ISIS. Half a million people have now listened to his testimony online.
"ISIS gave us more than we asked for," he told Maher Fayez on the popular We Will Sing program. "They didn't edit out the part where [as their throats were cut] they declared their faith and called out to Jesus."
Estephanos prayed on air for God to save the killers from the ignorance they have been taught, and related a conversation with his 60-year-old mother. If someone from ISIS was in their village, "she said she would invite him in her home … and ask God to open his eyes."
"These clips provide a counter-shock to the horrifying videos of killings that people receive on mainstream media," said Farid Samir, executive director of SAT-7 in Egypt. "Myriam's and Bashir's calls are a form of resistance—through forgiveness."
Egyptian President Abdel Fattah al-Sisi has authorized a church to be built in memory of the martyrs.
Back in Syria, more than 200 Assyrian Christians remain hostages of ISIS following the late February attack on their villages. In Iraq, the first formal Christian militia has enrolled with the Kurdish Peshmerga forces.
CT has previously reported on the various strategies Christian evangelicals employ against ISIS, including the "carrot or stick" evangelism techniques employed by Arab satellite channels and a Bible Society tract on the Libya martyrs (which is now estimated to be the most widely distributed piece of Christian literature in Egypt outside the Bible).