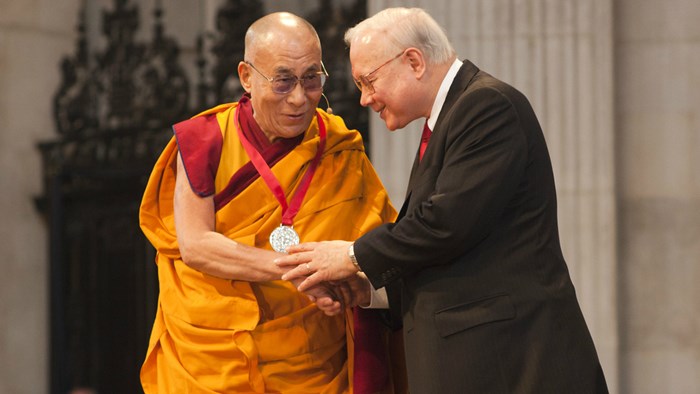 Image: Templeton Foundation
John "Jack" Templeton Jr., who took over the foundation that his wealthy investor father created in 1987, died on Saturday, May 16, at his home in Bryn Mawr, Pennsylvania. He was 75.
The cause of death was cancer, according to a family member. Templeton died two days before the Templeton Foundation awarded the $1.7 million Templeton Prize in London on Monday to Jean Vanier, founder of L'Arche, an international ministry to people with disabilities. The family withheld announcement of the death until after the award ceremony.
In 1995, Templeton retired as chief of pediatric surgery at Children's Hospital in Philadelphia. He then took on the role of chairman and president of the Templeton Foundation. His father, Sir John Marks Templeton, was one of the world's most successful investors who began his career during the depression-era 1930s. In 1954, Sir John Marks Templeton created the family of Templeton mutual funds; in 1992, he sold the funds to the Franklin ...
1