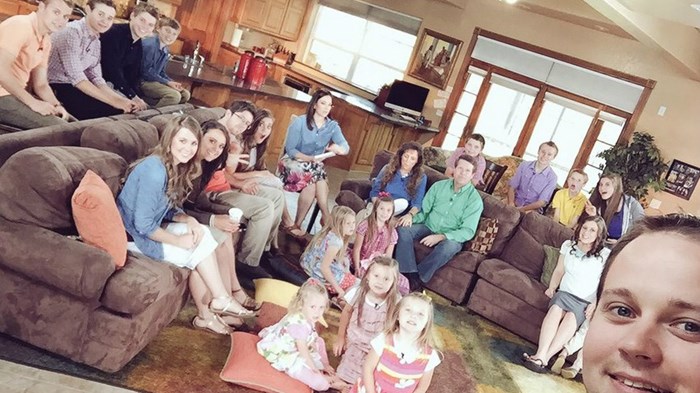 Image: Josh Duggar
Josh Duggar, 27, the eldest child in the Duggar family of 19 Kids and Counting, apologized for acting "inexcusably" after InTouch, a gossip website, revealed that he had "forcibly fondled" 5 girls, all minors, when he was about 15 years old.
"Twelve years ago, as a young teenager I acted inexcusably for which I am extremely sorry and deeply regret. I hurt others, including my family and close friends. I confessed this to my parents who took several steps to help me address the situation," Duggar said on the family's official Facebook page. The hit TLC series, based on the Arkansas family, has been on the air since 2008.
Duggar also resigned his job as executive director of FRC Action, an affiliate of the Washington, D.C.-based Family Research Council (FRC). The Hollywood Reporter on Friday published that TLC aired a 19 Kids marathon on Thursday, sparking viewer outrage. On Friday, TLC without comment pulled the May 27 program from its broadcast ...
1