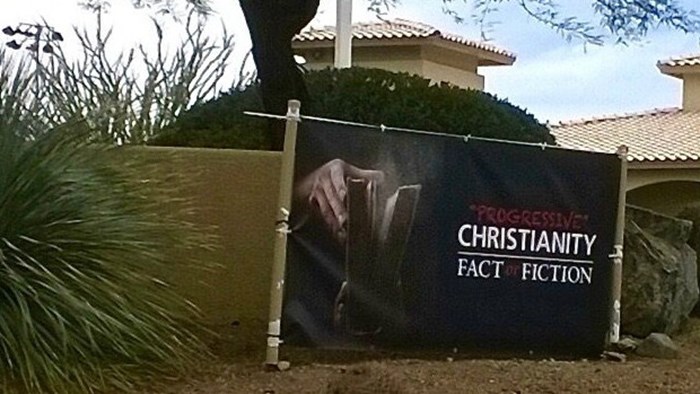 A feud over theology has led an unusual ecumenical project in a small Arizona town.
Eight churches—including Baptist, Lutheran, Presbyterian, and non-denominational congregations—in Fountain Hills have teamed up for a campaign of public banners and sermons aimed at the theology of a nearby Methodist church.
The sermon series—"Progressive Christianity: Fact or Fiction?"—was launched with an op-ed and half-page advertisement in the local newspaper, and promoted with banners at the eight churches involved.
One described it as a "landmark series" and an "unprecedented step" that "demonstrate[s] in a very real way the unity of the 'body of Christ' in Fountain Hills." Another stated, "Imagine Baptists united with Lutherans working side-by-side with Presbyterians, all while holding the raised hands of charismatics."
It's the latest salvo in a months-long war of words over theology in the ...
1