How Paris Affected American Attitudes on Helping Syrian Refugees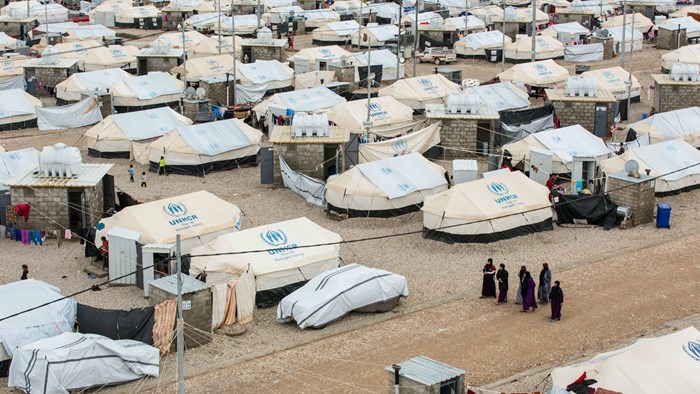 Image: Steve Jeter / World Vision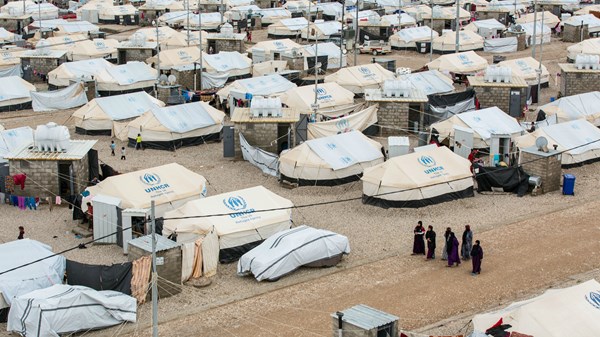 How Paris Affected American Attitudes on Helping Syrian Refugees
Nearly 3 out of 4 American adults (72%) say they are willing to help Syrian refugees after the Paris terrorism attacks, according to an Ipsos Public Affairs poll sponsored by World Vision.
The number is virtually unchanged (71%) from when Ipsos/World Vision asked the same question in October, before the City of Lights experienced tragedy and American politicians began debating state bans on Syrian refugees in response.
Of poll respondents who said they were unwilling to help, 7 in 10 (69%) said they thought Americans should help people in the US first, up from 6 in 10 (58%) in October. And 41 percent said they feared Syrian refugees are potential terrorists, up sharply from 25 percent in October.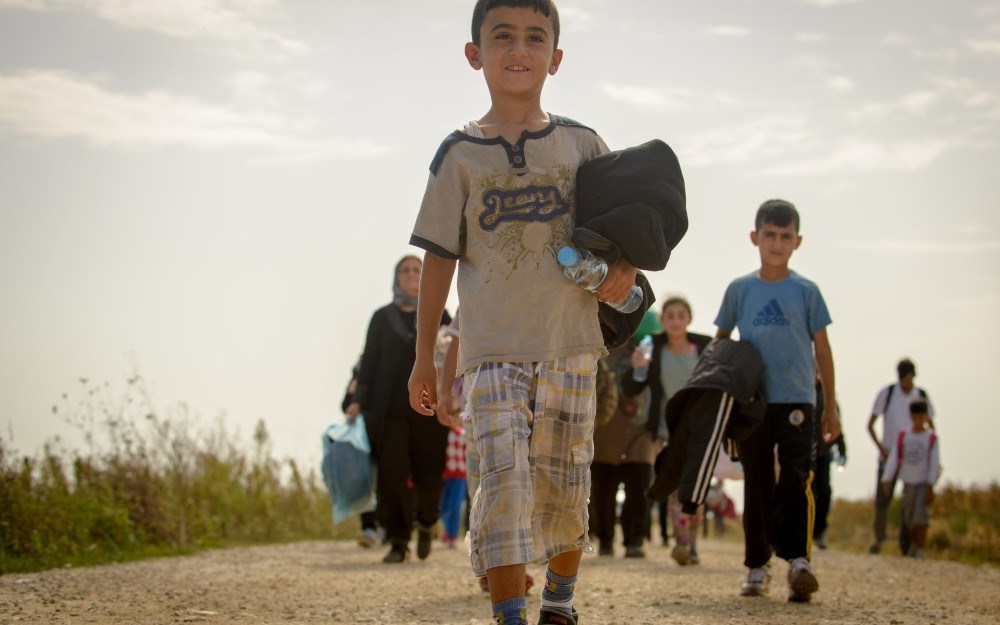 Image: Laura Reinhardt / World Vision
The World Vision study, which sampled 1,006 adults between November 18–19, found a more positive response to the Syrian refugee crisis than other recent polls, including an Ipsos/Reuters poll taken the weekend after the Paris attacks. In that survey, more than half of Americans (52%) said that countries accepting Syrian refugees were less safe.
Respondents were almost equally split on how to respond to that risk: 40 percent said that countries should continue to accept refugees because they are fleeing terrorism, while 41 percent said countries should close their borders to refugees because they might be dangerous.
In the pre-Paris poll conducted by Ipsos/World Vision among 1,004 adults between October 6–7, about three-quarters of self-identified "committed Christians" (76%) said they were willing to take future action to help Syrian refugees. However, only 37 percent of Americans overall and 44 percent of committed Christians said they had helped Syrian refugees already.
About a quarter of committed Christians (24%) said they were unwilling to help Syrian refugees. Of those, reasons given included that they feared Syrian refugees were potential terrorists (34%), they didn't want to help Muslims (22%), or they felt the problem was too big for them to make a difference (24%).
The Ipsos/World Vision numbers are much more favorable to Syrian refugees than figures from other recent polls.
The lowest number of Americans supporting Syrian refugee settlement (37%) comes from Gallup's survey of 1,013 adults conducted between November 20–21. However, this is four percentage points higher than the average (33%) of the seven historic polls concerning other refugee groups that Gallup has taken since 1939. Gallup notes:
Of these seven situations, the only one a majority of Americans supported involved Kosovo refugees in 1999. However, support may have been higher because the question mentioned that only several hundred refugees were being accepted, and the question was asked after the government had already taken that action.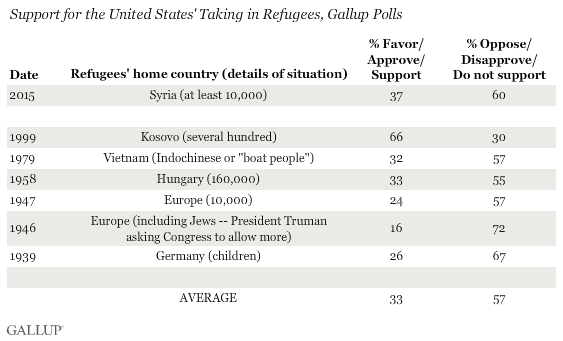 While about two-thirds of Americans (60%) acknowledge they do not support taking in more Syrian refugees, nearly half of Americans (49%) said Syrian refugees would be welcomed if they came to their community. Roughly the same number (46%) say they would not be. When Gallup asked a similar question in 1979 about Vietnamese refugees or "boat people," nearly 60 percent of Americans (57%) affirmed that refugees would be welcomed in their community, while 30% said they would not be.
More than half of Americans (53%) said that not accepting refugees would be the best approach the US could take regarding those fleeing civil war in Syria, according to a poll Bloomberg conducted from November 16–17 of 628 Americans. Nearly one in three (28%) said the US should proceed to resettle 10,000 refugees without religious screening. One in 10 (11%) said the government should only resettle Christian refugees from Syria.
Americans were nearly split in half—47 percent in favor, 50 percent opposed—on allowing Syrian refugees to resettle in the US, according to a CBS poll conducted between November 19–22 of 1,205 adults. The overwhelmingly majority of Americans (78%), however, called for a stricter screening process than the one currently in place.
If refugees are admitted to the US, most Americans (78%) aren't in favor of screening by religion, according to an ABC News-Washington Post poll of 1,004 adults conducted from November 16–19. Only one in five (18%) say that Christians should receive special consideration. About one in three white evangelicals (37%) agreed with this.
Similar to CBS's findings, 54 percent of Americans opposed resettling refugees from Syria and the Middle East while 43 percent were in favor. Nearly the same amount (52%) don't trust the government's ability to screen out would-be terrorists.
So far, the US has only resettled about 2,100 Syrian refugees, the vast majority of them Muslims. Among the competing explanations: the Syrian exodus is relatively recent in the slow-moving world of refugee resettlement, and some Syrian Christians choose to come to the US on tourist visas and then apply for asylum, World Relief previously told CT.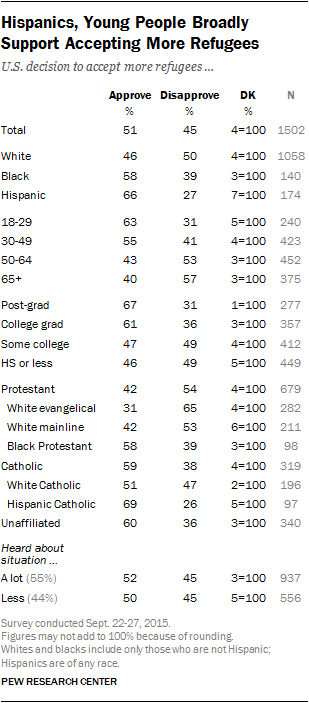 Overall, the US has resettled close to 339,000 Christian refugees, or about 44 percent of the total 762,000 refugees resettled in America since 2003, according to the State Department. CT broke them out by denomination and country of origin.
The State Department said it will stand by President Obama's decision to allow 10,000 Syrian refugees into the country next year. Those who were most unhappy with his decision: white evangelicals. Just 31 percent said they approve of raising the refugee cap, much lower than the 58 percent of black Protestants (two-thirds of whom identify as evangelicals) and 51 percent of overall Americans who approved, according to a September study by the Pew Research Center.
However, the church will welcome them, World Relief president Stephan Bauman previously told CT. As it should, argues CT editor Mark Galli.

11/25/2015