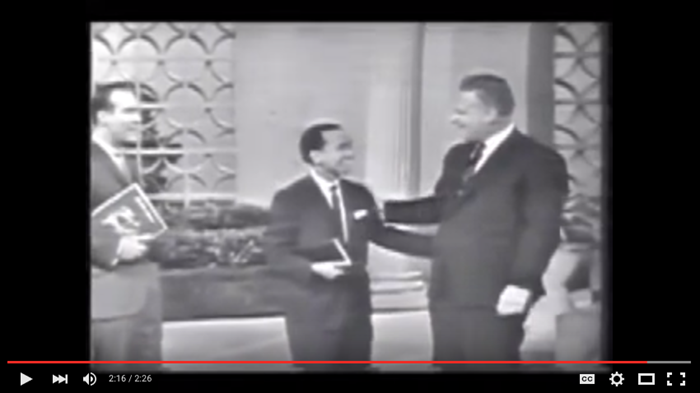 Image: YouTube / WVision Mag
In 1910, a missionary began working with a headhunting tribe in northern India. One convert prayed for his son to translate the Bible into their native Hmar language.
The son, Rochunga Pudaite, did much more. He ultimately founded Bibles For The World (BFTW), an organization that reports delivering millions of Bibles to more than 100 nations.
Pudaite died earlier this week, after a short illness. He was 87.
Born in 1927, Pudaite was the first in his village to go to school and graduate from college.
As a young man, he befriended eventual World Vision founder Bob Pierce on a visit to India. Pierce later used his newly formed development organization to sponsor Pudaite's theological education in Glasglow, Scotland, where the Indian theologian met Billy Graham. The famous evangelist encouraged Pudaite to pursue his graduate work at Wheaton College and "personally saw to it" that he was admitted, BFTW vice president Jeff McLinden told CT.
"Dr. Pudaite maintained a close friendship with both Pierce and Graham throughout his life," McLinden told CT. "George Beverly Shea and Pat Boone often sang at major rallies across the United States that Pudaite held to promote his quest to provide a billion Bibles to people around the world who had none." Watch Pudaite surprise Pierce on "This Is Your Life" below:
After completing his coursework, Pudaite translated the Bible into his native Hmar. In 1968, he and his wife Mawii founded Partnership Mission in Wheaton, Illinois. The organization later changed its name to Bibles For The World and moved to Colorado Springs. An ECFA charter member, the ministry took in more than $3 million in revenue last year.
BFTW offers a memoriam page for Pudaite. Colorado Springs' The Gazettealso noted his death.
Pudaite's idea for the group was sparked after seeing the phone books of India's largest cities and remembering the ad jingle for Bell Telephone ("Let your fingers do the walking"), Mawii told The Denver Post.
"Suddenly, he understood that these books contained the names and addresses of millions of people," she told the Post. "By typing their names and addresses from those books and printing labels, then packing and wrapping Bibles, and mailing them, he could reach Calcutta, Dehli, and other parts of India."
In an effort to increase biblical literacy among the Hmar, the couple invested in education. Together, they started 85 village Christian schools, 7 Christian high schools, 2 junior colleges, and a seminary for the Hmar people. They also founded their own denomination, the Evangelical Free Church of India, which today numbers more than 350 churches.
Pudaite wrote several books about the Hmar, and also created a Hmar/English dictionary. He was also the subject of several biographies and the film Beyond the Next Mountain.
"Dr. Ro was an inspiration to millions, and his life story and ministry work demonstrate how much one Christian can do when directed by the Lord," said McLinden in a statement. "Because of his efforts, millions of people around the world have been introduced to the message of the Bible, and they understand what it means to be true followers of Christ."
[Image courtesy of YouTube - WVision Mag]