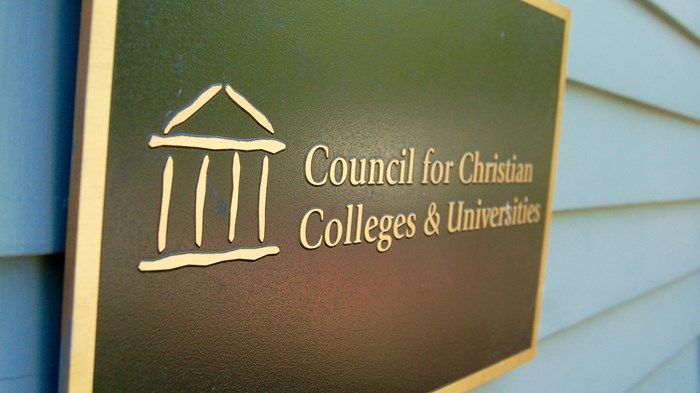 Image: Courtesy of CCCU
The Council for Christian Colleges and Universities (CCCU) has again lost two member schools. This time, it's the ones which now permit faculty and staff in same-sex marriages.
Earlier this year, Eastern Mennonite University (EMU) and Goshen College added sexual orientation to their nondiscrimination policies. In response, two other member schools—Union University and Oklahoma Wesleyan University (OKWU)—quit the CCCU in protest.
The debate: Whether the CCCU could remain an effective advocate in Washington, D.C., for the rights of Christian colleges if its members were no longer united on what biblical sexuality entails.
The CCCU board of directors predicted that most of its 120 North American members would agree that EMU and Goshen's new positions on homosexuality "placed them outside the bounds of the CCCU's membership." But it also believed that a demotion to affiliate status would be a permissible level of partnership.
However, the two Mennonite ...
1