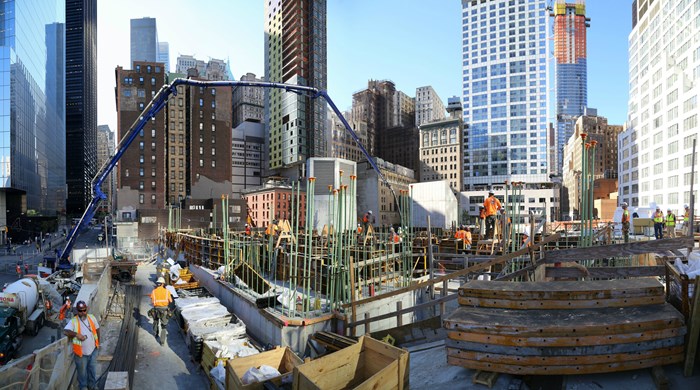 Image: Greek Orthodox Archdiocese of America
When the south tower of the World Trade Center fell fourteen years ago, it dropped onto a little Greek Orthodox Church that stood in its shadow.
Earlier this summer, St. Nicholas began to rise from the ruins.
In August, the first concrete was poured for a new $35 million church and shrine, designed by famed Spanish architect Santiago Calatrava.
"The purpose is to project something that will open a window to eternity," Archbishop Demetrios, the primate of the Greek Orthodox Church in America, told The New York Times this week.
After St. Nicholas Greek Orthodox Church, built by immigrants in 1916, was destroyed, only a few things were recovered in the ruins, including a crushed bell, a candelabra, a few Bibles, and some mangled candles, according to Religion News Service (RNS).
"We remember this very place filled with ruins, hiding under piles of debris, the pulverized remains of 3,000 innocent victims," Archbishop Demetrios told RNS last year.
But ...
1