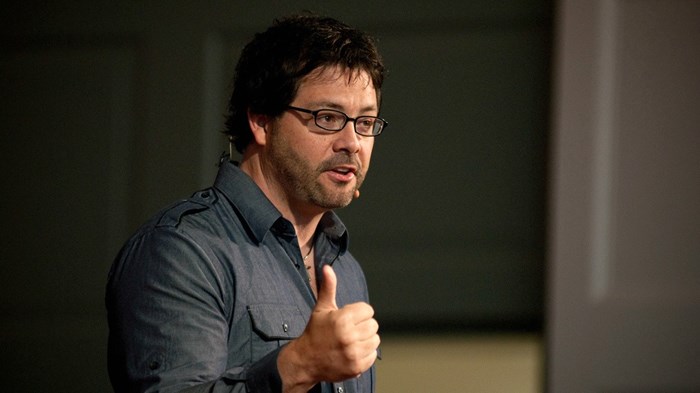 Image: Southeastern Seminary / Flickr
Darrin Patrick, vice president of the Acts 29 church planting network and founding pastor of The Journey megachurch in St. Louis, has been fired for violating his duties as a pastor.
The Journey cited a range of ongoing sinful behaviors over the past few years including manipulation, domineering, lack of biblical community, and "a history of building his identity through ministry and media platforms."
In a letter announcing its lead pastor's removal after 14 years of leadership, the church clarified that adultery was not a factor, though elders looked into inappropriate interactions with two women.
"In short, I am a completely devastated man, utterly broken by my sin and in need of deep healing," said Patrick in an apology to his 3,000-person congregation. "The way that the Journey elders have demonstrated their desire to see me restored to Jesus, as well as their love for me, Amie, and our family is nothing short of miraculous and beyond gracious."
Patrick, the author of The Dude's Guide to Manhood and Church Planter, will no longer hold any internal or external leadership positions. He has accepted financial support from the church for an undisclosed period of time, and he and his wife will undergo counseling. The 45-year-old pastor also served as a council member for The Gospel Coalition, St. Louis Cardinals chaplain, and Acts 29 podcast host. Patrick's bio has been removed from the Acts 29 site.
Regarding his misconduct, The Journey elders wrote:
We have experienced and confronted these issues regularly and intentionally over the past few years. Each time, these confrontations have been followed by initial confession with short-term changes but quickly receded into unfulfilled promises, reversion to old patterns, and broken trust with pastors/elders. Though we all stumble in many ways, those called to teaching and preaching carry the weighty responsibility of setting an example of a Christ honoring lifestyle with the consequence of stricter judgment (James 3:1).
The Journey invites members of its community to send their questions to leaders and their support to the Patrick family through a page on its website. The multisite church has six locations in St. Louis and has launched seven church plants.
Patrick joins several other prominent evangelical leaders who CT noted left office for reasons outside of financial or sexual impropriety.
John Piper took leave from his church in 2010, citing his need for "a reality check from the Holy Spirit." The following year, Sovereign Grace Ministries president C. J. Mahaney stepped down due to "various expressions of pride, unentreatability, deceit, sinful judgment and hypocrisy." Mars Hill pastor Mark Driscoll resigned in 2014, after his church found him guilty of arrogance and domineering leadership. Patrick was part of the Acts 29 board that removed Driscoll, its founder, from leadership and membership.
A full copy of The Journey's letter regarding Patrick's removal can be found here. CT blogger Ed Stetzer interviewed Patrick about church planting in 2010. He has also written about discipleship for Leadership Journal.