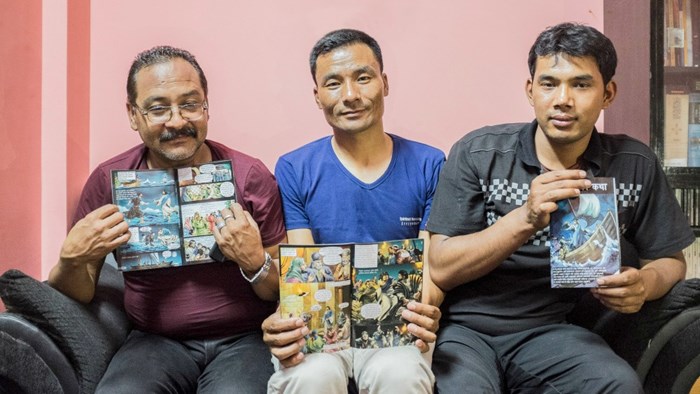 Image: Giulio Paletta / Christian Solidarity Worldwide
A court in Nepal has dropped a case against eight Christians, the first religious freedom dispute since the country's new constitution was implemented last year.
The seven men and one woman had been charged with proselytizing after giving out a pamphlet about Jesus in a Christian school while helping children through the trauma following the 2015 earthquake. Anything perceived as evangelism is outlawed under the new constitution.
Five are staff of the Christian teacher-training program Teach Nepal, while two others are school principals. They were arrested in June, and the pastor of Charikot Christian Church, Shakti Pakhrin, was detained a few days later. Nepali Christian leaders have welcomed their acquittal.
Barnabas Shrestha, chairman of Teach Nepal, says they were "invited by a pastor to do the counseling in the school." While it is a Christian school, not all pupils are Christians.
Shrestha denies the counselors were trying to convert children. The police making the arrests ...
1