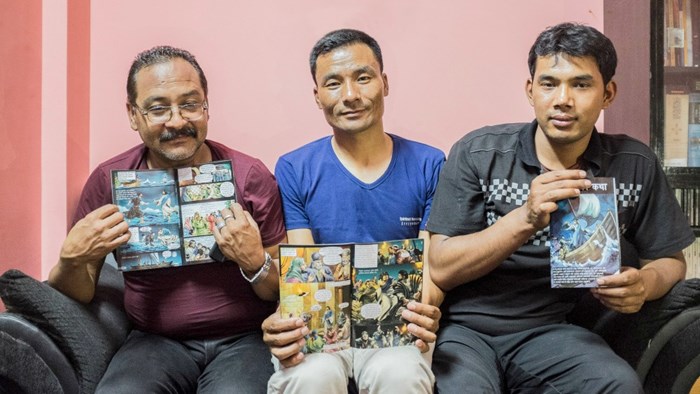 Image: Giulio Paletta / Christian Solidarity Worldwide
A court in Nepal has dropped a case against eight Christians, the first religious freedom dispute since the country's new constitution was implemented last year.
The seven men and one woman had been charged with proselytizing after giving out a pamphlet about Jesus in a Christian school while helping children through the trauma following the 2015 earthquake. Anything perceived as evangelism is outlawed under the new constitution.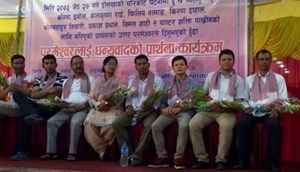 Image: Vishal Arora / World Watch Monitor
Five are staff of the Christian teacher-training program Teach Nepal, while two others are school principals. They were arrested in June, and the pastor of Charikot Christian Church, Shakti Pakhrin, was detained a few days later. Nepali Christian leaders have welcomed their acquittal.
Barnabas Shrestha, chairman of Teach Nepal, says they were "invited by a pastor to do the counseling in the school." While it is a Christian school, not all pupils are Christians.
Shrestha denies the counselors were trying to convert children. The police making the arrests "wanted our people to say yes, they have preached the gospel... which is not true."
The freedom of Nepal's Christians is increasingly under threat. Last week, according to one missionary, the government announced to leaders of Christian orphanages and boarding schools in Kathmandu that it would impose huge fines, close them down, and confiscate possessions should they find just one Christian booklet in their institution.
The government also announced that praying with children or letting them attend a Bible club is prohibited.
Another Christian Nepali contact, who wants to remain anonymous, told World Watch Monitor that the social welfare council, which approves foreign aid used to conduct programs, has stopped granting approval for Christian activities.
When Nepal decided to remain a secular state, rather than become a Hindu nation, it was a disappointment to Hindu nationalist groups. In September 2015, pamphlets promoting Hindu nationalism were found at each of the churches and nationalist group, Hindu Morcha Nepal, issued a press statement calling for Christian leaders to leave the country and for converts to Christianity to return to Hinduism.
"We thought with the secular state status, we have much freedom," said Bishop Narayan Sharma of Believers Church. "But the incident and the attitude and the approach from the state, it shows they want to be more strict and they want to just keep the limitation on Christianity, and they don't want it to grow further."
Sharma and other Christian leaders discussed the impact of the new constitution on churches and Christian organizations in the video below.