Pastor of China's Largest Church Jailed for Protesting Removal of 1,500 Crosses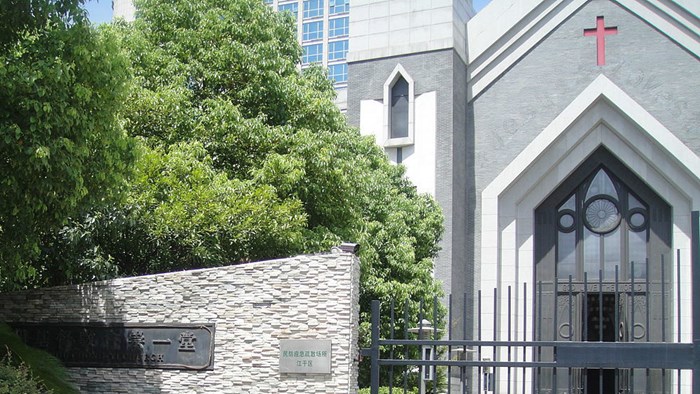 Image: Wikimedia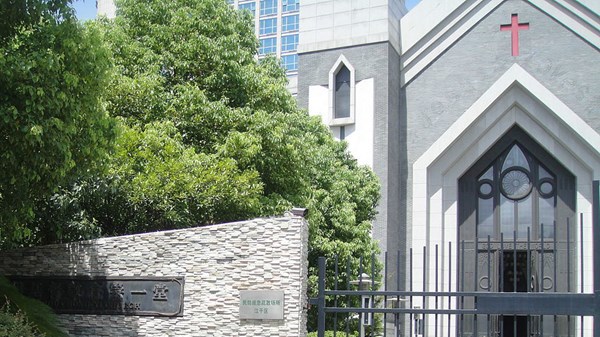 Pastor of China's Largest Church Jailed for Protesting Removal ...
Until last month, Gu Yuese was the senior pastor at China's largest government-approved Protestant church. In addition to his responsibilities at the Communist nation's first megachurch—the 10,000-member Chongyi Church—Gu also held a leadership role in China's state-approved denomination, the Three-Self Patriotic Movement (TSPM).
But Gu's most visible move occurred in 2014 when he publicly opposed a government-sponsored cross-demolition project, which has removed thousands of crosses in an area of Zhejiang province known as "China's Jerusalem." Chongyi Church is in Zhejiang's capital city, Hangzhou.
In January, the TSPM and China Christian Council forcibly removed Gu from Chongyi Church, saying the change was necessary to "move one step closer towards the proper self-construction and management of church locations ... and sort out the interpersonal relationship between the province and the two municipal [Christian] organizations."
Ten days later, Gu was taken into custody and sent to a black jail, a detention facility which falls outside of the country's established penal system, China Aid reported. The following day, the Chinese government confirmed that Gu was currently undergoing a criminal investigation.
"This is really quite an escalation," China Aid president Bob Fu told the Christian Science Monitor (CSM). "It sends a signal to silence any potential future dissenting voices from within the church. It tells everyone to shut up."
Gu's wife, Zhou Lian Mei, has also been taken police custody, family members told China Aid.
Following Gu's dismissal, the couple asked their former congregation to pray for them, hinting at conflict at the church.
"Chongyi Church is also experiencing unprecedented, chilling trials," they wrote [full statement below]. "Everyone must equally rely on the Lord's grace to confront [this hardship] and triumph over it."
The government's decision to go after Gu seems at odds with the role the popular pastor played for years, when he welcomed foreign delegations—Franklin Graham preached at his church in 2008—and praised the government's posture on religious freedom.
Historically, most of the persecution of China's Christians has been directed toward house churches. China is No. 33 on Open Doors' 2016 World Watch List ranking of where it's hardest to be a Christian.
The inclusion of TSPM churches in the campaign to de-Christianize China's skyline may be part of a nationwide campaign to "indigenize" Christianity with Chinese characteristics, suggested a recent analysis by David Ro, the Lausanne Movement's international deputy director for East Asia.
"Three-Self churches with huge buildings and highly visible red crosses appear to resemble Western cathedrals, in contrast to the less visible 'indigenous' house church Christianity which some officials may feel is more appropriate for China," Ro wrote.
Other factors cited by Ro: internal politics and an "emerging leftist movement with nostalgia for Mao."
The silver lining of the cross campaign is the growing unity between TSPM and house church Christians.
"Several urban house church leaders signed a petition in support of the Three-Self church in Zhejiang," Ro wrote. "For the first time, house church leaders have crossed the divide to stand beside their former adversaries."
Last year, a Chinese bishop reported that the government was finally halting its campaign to remove hundreds of crosses from Zhejiang's coastal city of Wenzhou, a Christian stronghold. The province has an estimated 2 million Protestants.
But the Chinese government later said it wouldn't stop the campaign until 2016, according to China Aid, which has closely tracked the "Three Rectifications and One Demolition" campaign. Indeed, six more churches lost their crosses within the past week, reported China Aid. Overall, more than 1,500 Protestant and Catholic churches have lost their crosses since 2013.
In addition to knocking down church crosses, Chinese authorities have also gone after those who campaigned to keep them. From July to September 2015, China detained or arrested more than 250 attorneys, pastors, and human rights activists for protesting the cross removals.
One of those lawyers was Zhang Kai, the leader of Lawyers for Protection of the Cross, a group that defends churches whose crosses have been forcibly removed. Zhang and his intern Liu Peng were arrested in September, the night before he was to meet with US ambassador-at-large for international religious freedom David Saperstein.
Zhang and Liu are being held in separate black jails. In December, they both dismissed their attorneys, likely after being "threatened or coerced," reported the Religious Liberty Prayer Bulletin.
Government officials have also launched a "five entries and transformations" campaign, which Catholic News Services reported "aims to make churches more Chinese—and by default less foreign—while picking and choosing Bible verses that correlate to party doctrine." The State Administration for Religious Affairs has announced a summit on religious norms that many Christians fear will increase restrictions.
CT has tracked the cross-demolition campaign and the counter-campaign by local Christians to return crosses to public display.
Full statement of Gu Yuese and his wife, courtesy of China Aid:
Peace to the beloved [Christians] of Chongyi Church! Soon, a rare freezing, cold will befall Hangzhou; please, everyone must rely on the Lord's grace to be healthy. Chongyi Church is also experiencing unprecedented, chilling trials. Everyone must equally rely on the Lord's grace to confront [this hardship] and triumph over it. Thank you for the deep, loving concern you have showed to the two of us recently as a married couple! We are so touched and will engrave this on our hearts. Through prayer, we decided to cancel all [events in which we] go out to do ministry in the coming days in order to pray, try to understand God's decrees and draw from his grace. We will go through thick and thin with Chongyi Church! Regardless of how the situation will be after this, we will inevitably continue serving at Chongyi Church if there is no other guidance from the Lord himself! Of course, the manner [of service] may change, but our love of the Lord and his flock will never change, because we are the Lord's servants! Thank God! Increasingly, we feel God's good intentions in this storm. It will refine every impurity in our ministry team to the greatest extent and compel us to love the Lord and people more purely. People in Chongyi Church will worship the only true God! Christians from Chongyi Church must, by all means possible, adhere to a pure faith! Those in charge must [ensure] that the many Christians [at Chongyi Church] comply with the [legal] statutes! Pray for each other! Jehovah Nissi [Editor's Note: This is a Hebrew expression, meaning, "The Lord is my banner"]! Jesus lives forever!

Servants of the Lord, who love and are loved by you,

Gu Yuese and Zhou Lianmei

02/02/2016