Good news comes near first anniversary of 21 Coptic martyrs beheaded on Libyan beach.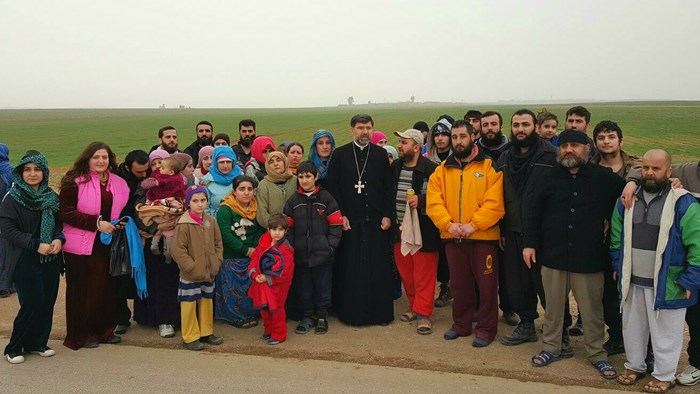 Image: Assyrian Church of the East Relief Organization
Around the first anniversary of the infamous beheadings of 21 Coptic Christians on a Libyan beach, believers worldwide celebrated the release of the kidnapped Assyrian Christians that were feared to become ISIS's next propaganda massacre. (Instead, it was Ethiopians.)
Shortly after the videotaped martyrdoms in February 2015, the Islamist extremists kidnapped more than 200 Assyrian Christians in Syria's Hasakah province as the so-called Islamic State expanded its territory.
Some worried that ISIS would threaten to kill the hostages unless the US ended joint air strikes. Others speculated that ISIS would ask for a prisoner exchange for jihadists held by Kurdish forces.
"In light of the ISIS militants' "barbaric record with the captured," Assyrian Church of the East leader Emmnauel Youkhana told one outlet, "the destiny of these families is a major concern to us."
Instead, a few were executed. Five went missing. For the hundreds of remaining captives, ...
1