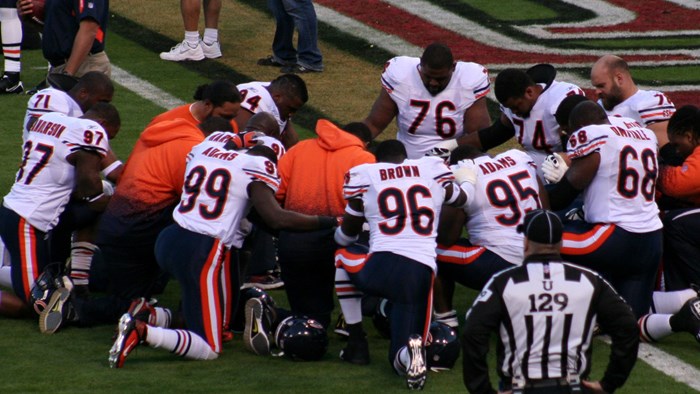 Image: John Martinez Pavliga / Flickr
American Christians apparently aren't Calvinists when it comes to football.
Approximately 4 in 5 US evangelicals believe God doesn't "determine" who wins and loses the Super Bowl. In fact, most think God doesn't even care, according to a new survey.
"Our previous research has shown most Americans think God is concerned with their day-to-day decisions," said Scott McConnell, vice president of LifeWay Research which conducted the survey of 1,000 Americans. "Yet this survey shows Americans do not see God as interested in their favorite sport."
Americans with evangelical beliefs (16%), self-identified evangelicals (15%), and weekly worshipers (13%) are only slightly more likely than the general public (11%) to say that God determines who wins the Super Bowl. Members of non-Christian faiths (18%) and those with graduate degrees (15%) are similarly more likely to see God's hand at work in the big game.
Most think God has other ...
1