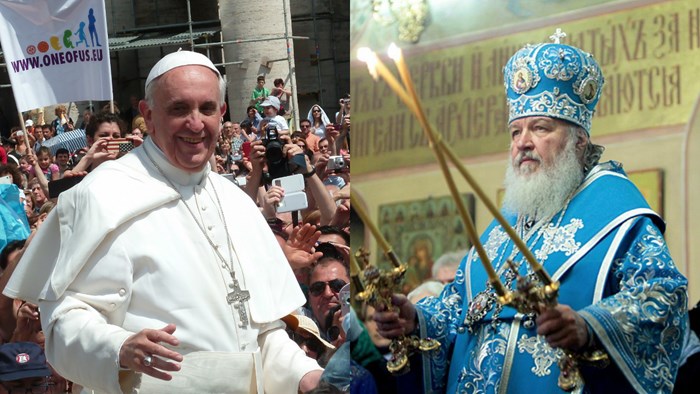 Image: Edgar Jimenez / Flickr | Larry Koester / Flickr
Update (Feb. 12): World Watch Monitor offers a summary of the history-making meeting between Pope Francis and Patriarch Kirill in Cuba's Havana airport.
Gathering for the first time in nearly 1,000 years to jointly address the record levels of modern-day persecution of Christians, the leaders of Roman Catholicism and Russian Eastern Orthodoxy wrote:
In our determination to undertake all that is necessary to overcome the historical divergences we have inherited, we wish to combine our efforts to give witness to the Gospel of Christ and to the shared heritage of the Church of the first millennium, responding together to the challenges of the contemporary world. Orthodox and Catholics must learn to give unanimously witness in those spheres in which this is possible and necessary. Human civilization has entered into a period of epochal change. Our Christian conscience and our pastoral responsibility compel us not to remain passive in the face of challenges requiring a shared response. ... We ...
1