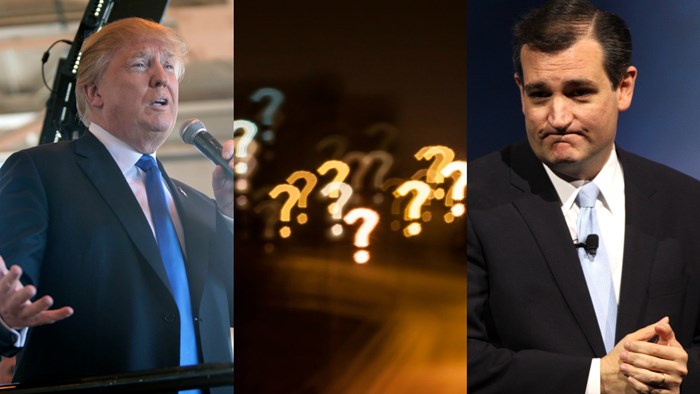 Image: Gage Skidmore / Flickr | Shutterstock
[Editor's note: CT has also examined how evangelicals are divided on presidential picks and how many still want a religious president.]
Ted Cruz is the favorite presidential candidate of pastors who lean Republican. Hillary Clinton leads among pastors who lean Democratic. And Donald Trump is near the back of the pack.
But "Undecided" is by far the most popular choice of America's pastors, according to a new telephone survey of 1,000 Protestant senior pastors from Nashville-based LifeWay Research. The survey found nearly half of those planning to vote (48%) don't know whom they would vote for if the presidential election were held today.
"One of the most surprising findings of our survey was the poor showing of Donald Trump," said Ed Stetzer, executive director of LifeWay Research. "When it comes to Mr. Trump, there seems to be a huge gap between the pulpit and the pew."
Among other findings:
Half (54%) of Protestant pastors indicate they are Republicans. One in four are independent (23%), while one in seven (14%) are Democrats.
1