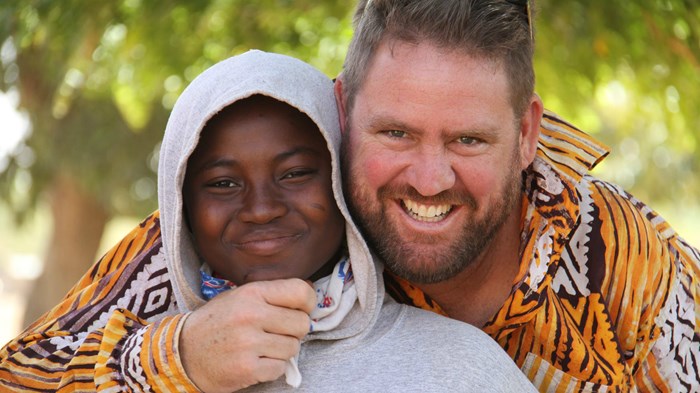 Image: Facebook
Update (Feb. 15): In addition to still holding captive an 81-year-old Australian missionary in Burkina Faso, the African affiliate of al-Qaeda has confirmed that it also kidnapped a Swiss missionary in Mali last month.
"Beatrice Stockly is a Swiss nun who declared war against Islam in her attempt to Christianise Muslims," says an AQIM member in an eight-minute video. The conditions of her release include setting free AQIM fighters jailed in Mali and one of their leaders detained at the International Criminal Court at The Hague, reports World Watch Monitor.
The most important condition: that Stockly not return to any Muslim land preaching Christianity. She was previously kidnapped by Islamist extremists in 2012, and returned to her home in Timbuktu despite the Swiss government warning her not to do so.
-----
Update (Feb. 8): One of two missionaries kidnapped by Islamist extremists in Burkina Faso has finally been freed.
Jocelyn Elliott, who was released last weekend after being held for more than three weeks by an al-Qaeda affiliate in West Africa, said she wants to be reunited with her husband and to return to the Burkina Faso village where the two run a surgical center.
"I am very moved to be here with my Burkina family," the 76-year-old said after the government of Burkina Faso and neighboring Niger negotiated her release, according to the Australian Broadcasting Corporation. "I want to be with my husband shortly so that we can go to Djibo and continue there."
Her husband Ken, 81, is still being held hostage. As the sole surgeon in Djibo, he performs about 150 procedures a month.
The couple was kidnapped in an attempt to force the "release of our captives who sit behind bars and suffer the paint of imprisonment, as well as being deprived of their basic rights," a recording from al-Qaeda in the Islamic Maghreb (AQIM) said. Jocelyn was released after public outcry, and after al-Qaeda higher-ups told AQIM that women were not to be involved in war.
In a statement, the Elliott's three children said they were "deeply grateful for the safe release of our mother."
"We are trusting that the moral and guiding principles of those who have released our mother will also be applied to our elderly father, who has served the community of Djibo and the Sahel for more than half his lifetime," the family wrote.
-----
Burkina Faso's first attack by Islamist extremists took the lives of seven Westerners visiting to do short- and long-term missions work.
Terrorists affiliated with al-Qaeda opened fire on two hotels and a nearby restaurant in Ouagadougou on Friday, killing 29 civilians from 7 countries, Reuters reported. The gunmen took more than 100 hostages during the West African nation's first encounter with such extremism, The Washington Post reported.
Six of the casualties were Canadians visiting the country on a three-week missions trip over their Christmas break. Another was an American missionary who, with his wife, had run an orphanage and women's crisis center in Burkina Faso since 2011.
The Canadian casualties included Yves Carrier, Gladys Chamberland, and their two children, Charles-Élie, 19, and Maude, 37. The family, along with two of their friends, Suzanne Bernier and Louis Chabot, were working at orphanages and schools in remote villages on behalf of a church-affiliated group from their home province of Quebec, reported The Star.
Last Friday, Charles-Élie and Maude were scheduled to fly home, and the group went out for a last meal in the capital city before the two were due at the airport.
Several terrorists entered the Cappuccino Cafe, a restaurant popular among foreigners since it served European food, and opened fire, Reuters reported.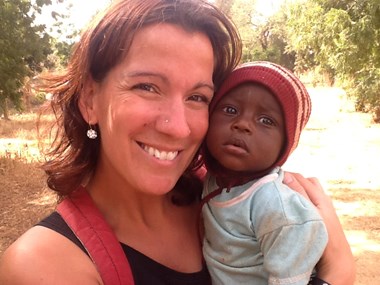 Image: Facebook
"I still can't understand how people who had such a love of life, who were always ready to help, always smiling and loved by so many people, can be taken away in such a horrendous way," Marie-Claude Blais, Chamberland's sister, wrote on Facebook. "They did good only to be killed by evil."
The American missionary, 45-year-old Michael Riddering, hailed from Florida. He and his wife Amy worked with women and children in Burkina Faso. During the recent Ebola crisis, Riddering also counseled families and dug graves.
Last Friday, Riddering was in the Cappuccino Cafe meeting with a local pastor, Valentin, and waiting for a group of volunteers. When the attack began, Valentin was able to make a quick call to Amy. He told her to pray before the line went dead.
Valentin was reportedly rescued by the army after surviving for hours in the cafe.
The American couple had two adult daughters in the US and an adopted teenager and toddler in Burkina Faso.
Riddering was "extremely well-loved and respected. He wasn't a hypocrite, he wasn't a two-face," Riddering's mother-in-law told ABC. "He had his guiding light, and he followed it."
Al-Qaeda in the Islamic Maghreb (AQIM) and the jihadist group al-Mourabitoun claimed to be behind the attacks, which included two hotels along with the Cappuccino Cafe. Burkina Faso's president, Roch Marc Christian Kabore, said two of the four attackers were women. All four were killed.
In a statement released online, AQIM said that the attack was "a new message from the heroic champions of Islam, with their blood and their bodies, to the slaves of the cross, the occupiers of our homes, the looters of our wealth, and who would undermine our security."
AQIM is based in the Sahara Desert between Mali, Niger, and Algeria, and has attacked West African countries before. But this is the first time the group has targeted Burkina Faso.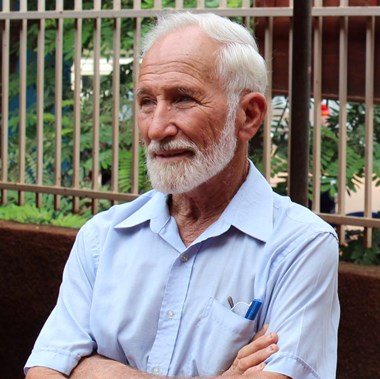 Image: Facebook
On the same day as the attack, and also in Ouagadougou, an Australian doctor and his wife were kidnapped. Ken and Jocelyn Elliott, a Christian couple in their 80s, have been setting up medical facilities in Burkina Faso since the 1970s. They were running a 120-bed clinic in the town of Djibo, close to Mali's border, where Elliott is the only surgeon.
Hamadou Ag Khallini, a spokesperson for Malian militant group Ansar Dine, told Australian media that the al-Qaeda-linked Emirate of the Sahara group was holding the couple. There has been no official statement saying where the couple are being held or why they were kidnapped.
A social media campaign has been set up by Djibo residents to help find them. The Facebook group, which already has more than 4,000 likes, describes the impact the Elliotts have had on the town: "Support Dr. Elliott, 'The doctor of the poor,' and his wife, helping people for over 40 years in Djibo, Burkina Faso, last kidnapped by AQIM."
One week earlier, a Swiss missionary was abducted for the second time in neighboring Mali's northern city of Timbuktu.
In 2012, Beatrice Stockly was held for 10 days by Islamist extremists. This time, she was taken from her residence before dawn by armed men, according to sources whose names are being kept confidential for their safety.
No group has yet claimed responsibility for the kidnapping. Militant Islamist groups including AQIM are active in the region, where two attacks within the past seven weeks, one of them at a Christian radio station just before Christmas, have left 25 people dead.