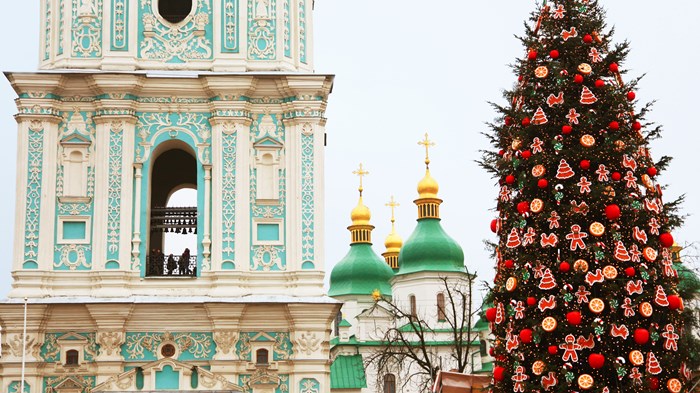 Image: Sofiia Kovryga / Shutterstock
Some countries banned Christmas. Ukraine is debating celebrating it twice.
Following the lead of the Russian Orthodox Church, Ukraine celebrates Christmas on January 7. But after the annexation of Crimea in February 2014, relations have been fraying between the Russian Orthodox Church—known in Ukraine as the Moscow Patriarchate—and the Ukrainian faithful.
Now two controversial petitions to add December 25 as an officially recognized holiday are circulating, a change that would bring Ukraine more in line with the West and take another step back from Russia.
The Moscow Patriarchate is losing favor with Ukrainians who want the church to clearly oppose Russia's actions. For example, four months after the Crimea annexation, the church officially accepted it.
Meanwhile, the Kiev Patriarchate—the Moscow Patriarchate's Orthodox competition—sent military chaplains to the front, declared that Putin was under Satan's influence, and lobbied US senators ...
1