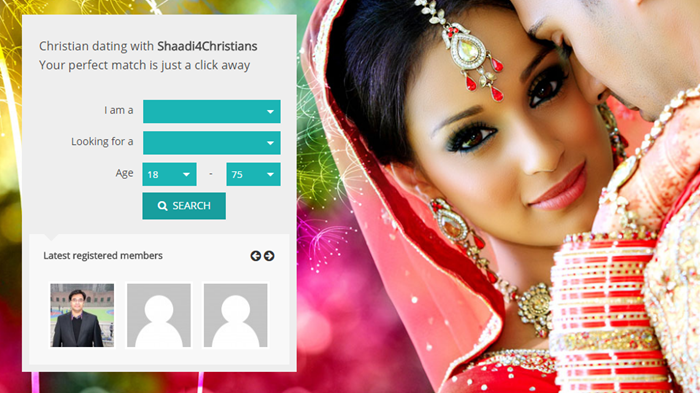 An advocacy group for Pakistani Christians is now getting into the matchmaking business.
The British Pakistani Christian Association (BPCA) launched an online dating site in May to connect Pakistani Christians living all over the world.
Named for a common term for a South Asian wedding, Shaadi4Christians serves as a tool for single Christians—and their parents, who still often arrange marriages for their children—scattered in the South Asian diaspora.
The BCPA views marriage as a way to escape persecution.
"I am sure that refugees in Thailand are going to want to use this because they are suffering so much," chairman Wilson Chowdhry told The Christian Post. "A young doctor looking for marriage can be seen by a potential suitor in America and they can, in essence, find very romantic way to escape persecution."
About 4 million of Pakistan's 200 million citizens are Christians. Due to violence and persecution, the country ranks among the top 10 of hardest places to be a Christian. A Taliban suicide bomber killed 70 at a Christian celebration this Easter. Pakistan's strict blasphemy laws sent Christian Asia Bibi to death row for allegedly making a derogatory comment about Muhammad.
Women are especially vulnerable. Two Muslim men who raped Christian sisters were acquitted after a key witness refused to testify and a prosecutor didn't show up in court. That wasn't an anomaly—about 370 cases of forced conversion and marriage were reported in Pakistan in 2014.
BPCA began in 2009 after an incident led to mob violence that killed 9, destroyed 100 homes, and burned down 2 churches. The violence was spurred by a rumor that a Pakistani Christian couple used a shredded Qur'an as confetti for their wedding. Ever since, the BPCA has been highlighting the persecution of Pakistani Christians and advocating for their safety.
A dating website is one way to do that, Chowdhry said.
"This site was created to help Asian Christians who want preserve their culture and marital traditions, but is also adapted to serve the growing number of Christians of Asian descent who are willing to look outside the cultural box and seek lifelong partners through more romantic mechanisms," he stated. "One of the advantages of the site is that it could provide a romantic pathway to escape from persecution, bringing hope and love to a real dire situation."
Open Doors spokesperson Al Janssen said he was "skeptical" of the site. "We shouldn't be trying to help Christians escape, but help them thrive where God places them," he told CT.
Voice of the Martyrs (VOM) takes the same approach. "VOM is founded on the principle of trying to help people to stay in the country, to be a lighthouse for Christ," spokesperson Todd Nettleton told CT.
While other dating sites for South Asian Christians—like the popular Shaadi.com—can be sorted by religion, Shaadi4Christians offers potential suitors and their parents a way to make sure that the person they are interested in is telling the truth about his or her faith.
"Many of these men hold a very nominal Christian belief and simply want a wife who is domesticated rather than career-driven, and one over whom they can exert control," Chowdhry stated. "This site will enable parents to better understand the nature of the suitor."
The site lists each candidate's involvement in a local church and allows both suitors and parents to request background checks from those churches.
"The first priority is that the potential partner is a Christian and can prove a commitment to God," Chowdhry said. "We get requests directly from parents to check with churches that are being named. We will do that, especially if someone from Britain or America wants to contact the daughter in Pakistan. We will check that it is a real church and that the pastor is genuine and that the contact details they provided are the correct ones and not made up. We have officers on the ground who are equipped to do that."
There are 61 people signed up for Shaadi4Christians. Setting up a profile is free for the first six months, then costs £5 ($6.45) a month. Profits help persecuted Christians in Pakistan, Thailand, and Malaysia, the BPCA stated.
Two years ago, another unusual Christian dating site was launched. CalledTogether.us was created with the aim of connecting overseas missionaries and alleviating a problem that many face on the field: loneliness and a lack of romantic partners. The site has grown to 1,700 members.