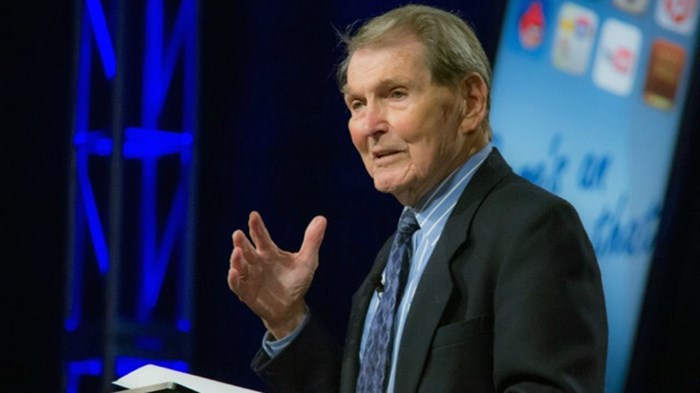 Image: Tim LaHaye
Tim LaHaye, the best-selling author best known for the Left Behind series, "graduated to heaven" early this morning after suffering a stroke at age 90.
His family announced the news of his passing at a San Diego hospital on his ministry Facebook page.
On the eve of his death, ministry partners, fans, and friends urgently asked for prayer on social media this weekend, offering a wave of early tributes that spread through end-times prophecy circles and chapters of Concerned Women for America (CWA), the 600,000-member public policy organization founded by LaHaye's wife, Beverly. Some circulated a statement by LaHaye's daughter Linda: "He will not recover from this, he will soon be graduated to heaven."
"Tim was one of the most godly men I have ever known," said David Jeremiah, LaHaye's successor at the San Diego church he led for 25 years (then named Scott Memorial Baptist Church, now named Shadow Mountain Community Church). "Almost ...
1