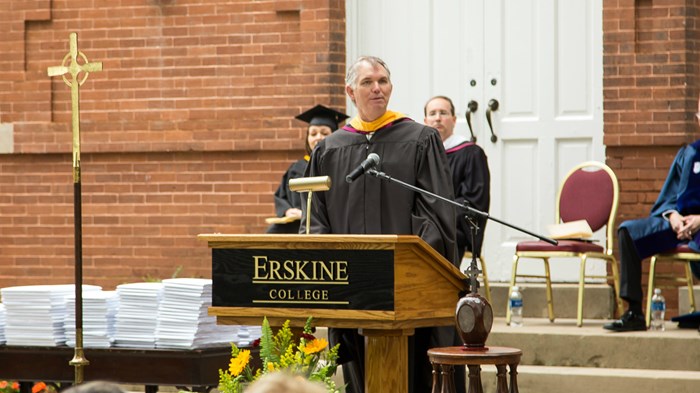 At a time when many seminaries are merging with other seminaries or related colleges for financial reasons, Erskine Seminary in South Carolina asked its board if it could be a standalone school.
Currently, the seminary is part of Erskine College and Theological Seminary, the only college affiliated with the Associate Reformed Presbyterian Church (ARPC), a small evangelical denomination with fewer than 300 churches.
The reason for the requested break-up? Money problems.
Unlike Erskine, cash-strapped seminaries tend to go the other way; sharing facilities can be a way for schools to ease tight budgets. More are affiliated with colleges than ever.
Thirty years ago, about 20 percent of the members of the Association of Theological Schools (ATS)—the accrediting body for Erskine College and Theological Seminary—were affiliated with larger institutions, Daniel Aleshire, the association's executive director, told Inside Higher Ed. Now it's up to 40 percent.
In 2010, Moody Bible ...
1