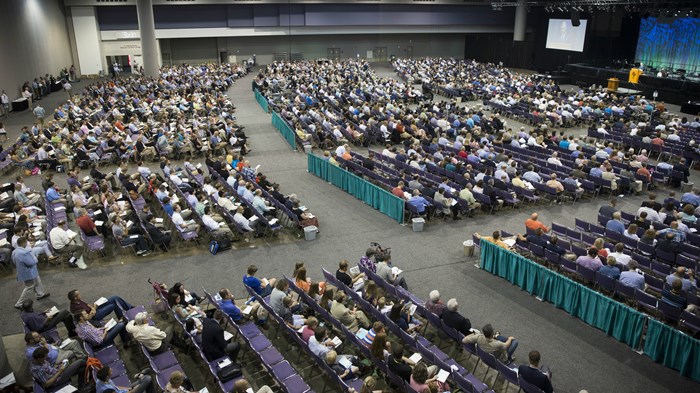 One of the reasons that the Presbyterian Church in America (PCA) left the Presbyterian Church in the United States 40 years ago was because the new denomination opposed women in church leadership.
Last week, the PCA General Assembly voted to form a committee to take up the issue again. The seven-person committee will look at the biblical basis and theology of ordination and of the office of deacon, then report back to the General Assembly any changes to consider.
In the meantime, PCA churches are encouraged to promote the participation of women "in appropriate ministries." The denomination currently does not appoint female members as elders or deacons.
Joseph Pipa, president of Greenville Presbyterian Theological Seminary, lodged a protest against the committee, according to the PCA's online magazine byFaith.
New Geneva Theological Seminary president Dominic Aquila and PCA pastor Andrew Barnes also opposed it.
"What is being overlooked…in this recommendation is ...
1