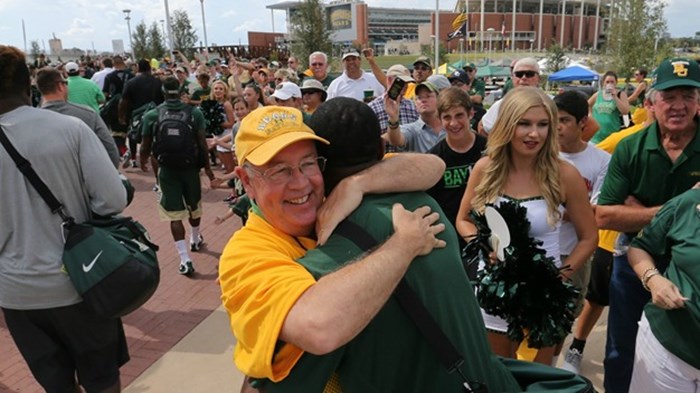 Image: Robert Rogers / Baylor Marketing & Communications
Update (June 1): Former Baylor University president Ken Starr resigned this morning, shortly after his demotion to just chancellor following the Baptist school's sexual assault shakeup.
The decision came "as a matter of conscience," he said on ESPN. "The captain goes down with the ship."
Baylor's Board of Regents accepted Starr's resignation and thanked him for his service. In a press release, the board stated:
The comprehensive investigation by Pepper Hamilton and the subsequent Findings of Fact fully and openly outlined systemic failures across the University regarding Title IX policies, procedures, and University personnel. As we move forward, we will continue to take the actions that progress the university and its leadership toward an environment of resolute accountability and responsibility as we relentlessly pursue the mission of Baylor University.We recognize this is a tumultuous time for Baylor, most importantly for our current and former ...
1